Education app development company
Revolutionise online learning for users worldwide with custom education software solutions
Let's work together


Mobile & web education app development services
Do you want to create an educational app that will bring real value to your users? Our developers have experience in launching custom learning platforms that work equally well on Android, iOS, and web. Invest in an e-Learning solution that will erase borders between online and offline studying!
Make learning fun with the right technology
The popularity of education applications is growing by the day – don't miss out on the opportunity to provide new value with your e-Learning solution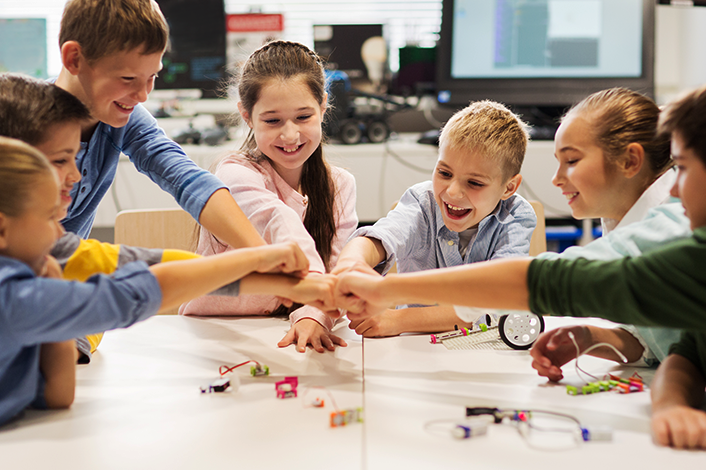 Collaborative learning for engagement
These days, interactive and collaborative education is expected from any e-Learning platform. Trust us with developing an educational app that will bring the classroom straight to your users' homes: ensure smooth communication between all students, run online quizzes and tests with transparent grading systems, and bring the value of face-to-face networking online!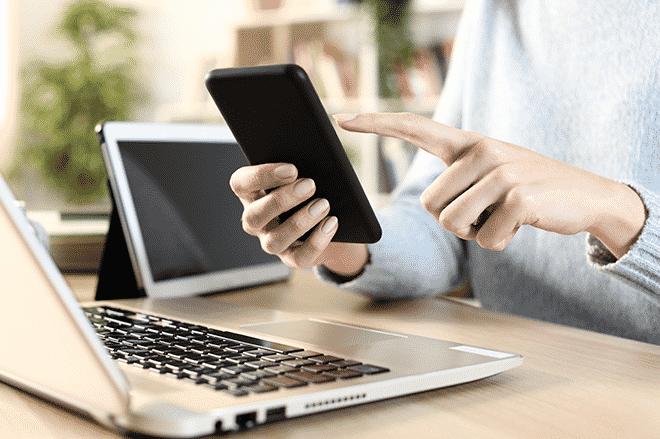 Multi-platform educational apps
Allow your students to choose the platform they are most comfortable with and ensure they can access your e-Learning application from anywhere at any time. Trust our cross-platform developers to create a readily available education app – build a solution that is supported by iOS, Android, and any web browser.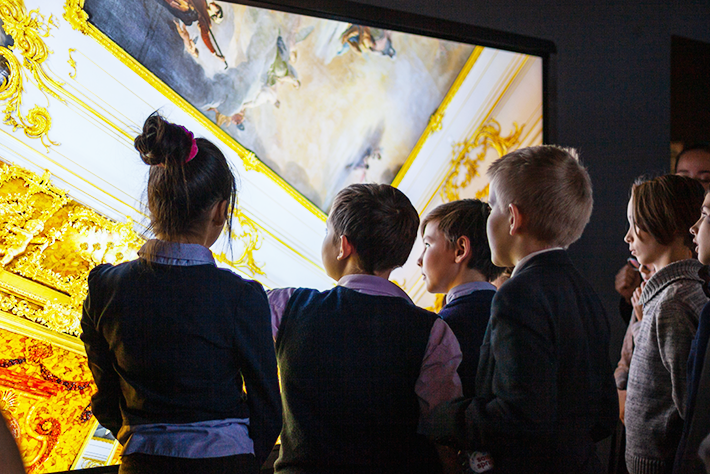 Gamification for better results
Encourage your students to actively participate in studying by providing interactive and competitive solutions. Weekly leaderboards, learning streaks, badges, etc. – these are just some of the great examples of how gamification helps users keep up with the schedules and improve their productivity.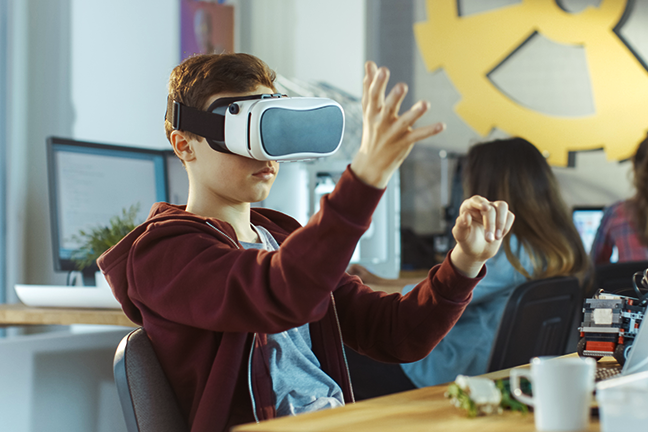 AR education apps for immersion
At Miquido, we do not fear complex solutions utilising the latest tech. With us, you can create unique 3D experiences thanks to Augmented reality e-Learning platforms. Among other benefits, immersive educational applications are engaging, captivating and less distracting. Leverage high-tech solutions for learning like never before!
Tangible results, right on schedule
Need your idea verified fast?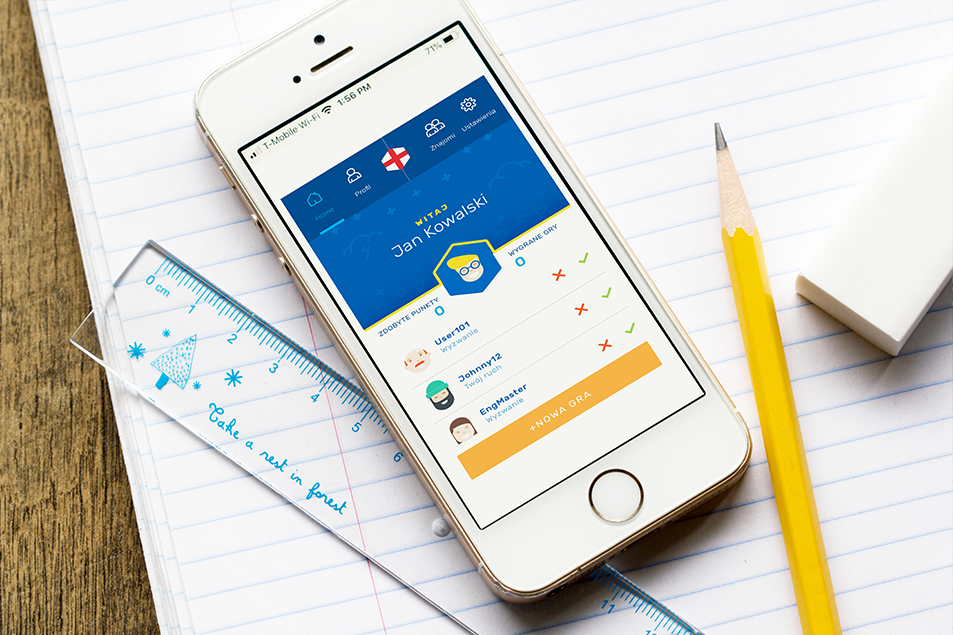 Get more out of your education app with Miquido
Qualified developers
Client-oriented approach
Industry experience
Complex tech solutions
"All-inclusive" services
In-house team
Award-winning portfolio
At Miquido, we put our clients first. That said, we won't tip-toe around poor ideas. Instead, we offer critical consulting in order for your product to answer core user needs every step of the way. Want to work with the best?
Work with us!
Check the edtech projects we've completed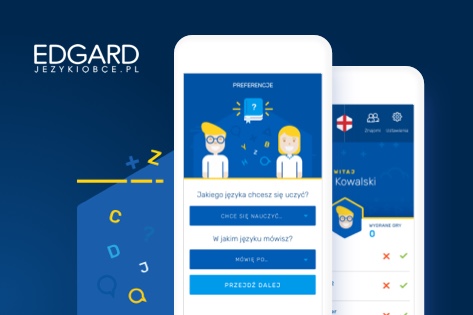 Edgard LangBandit
Boost your language skills with this mobile vocabulary & multiplayer
Want to know what working with us is like?
See what our clients have to say about their experience with Miquido!
They really dug deep to understand our industry and customer needs. They are truly engaged and always up for the next challenge
Great cooperation and agility, continuously delivering value every single iteration, starting from sprint one. It was as if we had our own team working on that.
The commitment to delivering the solution was the most impressive thing about Miquido. They are a very easy company to work with. You can rely on them even if you do not have a strong technical background.
years in remote
software development
digital solutions
delivered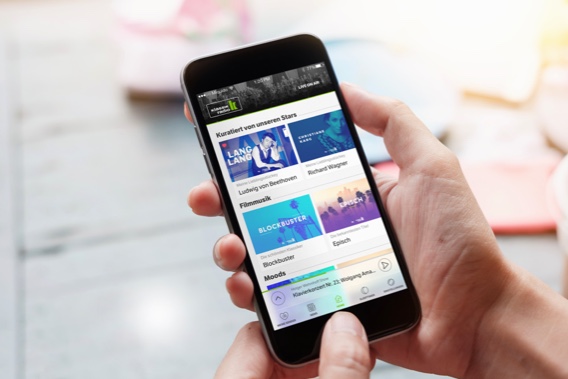 Custom travel application development
Don't want to settle for ready-made features offered by out-of-the-box tech solutions? No worries! With our custom app development services, you can invest only in the specific features you have planned for your educational application and give your users exactly what they need. No hidden fees, no heavy architecture, no additional investment!
Learn about custom apps
We rely on the best tech solutions
Browse through these Frequently Asked Questions about education apps
Couldn't find the answer you were looking for? Contact us and we'll get back to you as soon as possible with a detailed response!
What are educational applications?
An educational app aims to provide people with knowledge regarding their interests. There are industry-specific educational applications, as well as those fully dedicated to general knowledge. These solutions can be easily useful for individual students and teachers, as well as academic circles. Generally, there are 4 essential components of educational apps:
Powerful database;
Intuitive navigation & offline mode;
Interactivity & gamification;
Push notifications.
If you're looking to build a universal educational platform, it's important to keep in mind learning patterns of your users and answer to the most common e-Learning challenges.
What makes a good educational app?
There is a number of specific features that can help you tell a proper and reliable educational platform from a fraudulent or low-quality one:
Accreditation support;
Online course catalogs;
Reputable educators;
Active customer support & administration;
Collaboration & social learning enabled;
Automated learning;
Real-user reviews.
In order to create a credible e-Learning solution, you need to put quality over quantity. Think Masterclass, which offers a handful of courses from the top industry leaders.
What are the examples of educational software?
Educational applications are very popular and the recent need to implement distance education has only increased the demand for a good e-Learning software. Nowadays, education platforms come in all shapes, sizes, and prices, and you're certain to have heard of some and, perhaps, even used one on an everyday basis. The most popular free & paid education solutions include:
Google Classroom;
Duolingo;
Kahoot!
Udemy;
Coursera;
Khan Academy;
Skillshare;
Moodle
The list does go on quite a bit. So before you can choose the best educational platform for you – it'd be helpful to define clear goals you are trying to achieve.
How much does it cost to develop an educational app?
In web and mobile application development, it is almost impossible to estimate the price without learning the project specifics first. The final cost will depend on the number of features you want to include, the complexity of the code, and so, first and foremost, on the man-hours invested in your project. You can find more info on the subject in our blog.
How do you develop an educational app?
Every development team, every software agency, and every freelancer has their own approach to the process of app development. At Miquido, we try to look at the big picture prior to tasking our engineers with coding. So if you were to choose us for your education app development process, it would look something like this:
Step 1: Ideation & Strategy. We carefully overview your business approach, back up our recommendations with solid research and user feedback, and ideate the best direction for your idea.
Step 2: Workshops & preparation. Next, we carry out a series of workshops depending on your needs. They help us prepare wireframes of your app and the first design drafts.
Step 3: Design & development. This is the most exciting part of the project, as we complete the work on designs and bring your application to life. It usually takes us up to 3 months to develop a market-ready minimum viable product.
Step 4: MVP release. Minimum viable product stands for the market-ready early version of your app. Its release allows us to collect real user feedback and introduce any changes/updates based on it, if necessary.
Step 5: Long-term cooperation. At Miquido, we appreciate long-term partnerships with our clients. Whether you decide to take your project a step further in the future, or if you require any sort of assistance of moving the product in-house – we'll be there for you!
With all this in mind you might be wondering, how long does it actually take to develop an education app like that? Well, every project is unique, so there's no one-size-fit-all response here. However, it rarely takes us more than 3 months to complete the MVP.
Check out our blog for more technical tips and insights
Want to talk about your idea?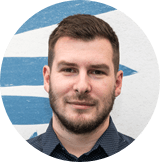 Hi, I'm Sebastian, Account Executive at Miquido. Fill in the form to the right and we'll get in touch soon!
The controller of your personal data is Miquido sp. z ograniczoną odpowiedzialnością sp.k. with its registered office in Krakow, ul. Zabłocie 43a, 30-701 Kraków. We process the above information in order to answer your questions, contact you and conduct business communication, and if you tick the checkbox, to send you messages containing commercial, business and marketing materials.
The basis for the processing of your data is your consent and Miquido's legitimate interest.You can unsubscribe from the marketing communications at any time. You also have the right to access data, the right to request rectification, deletion or limitation of their processing, data transfer, the right to object, as well as the right to lodge a complaint to the supervisory body. Full information about processing of personal data can be found in the Privacy Policy
Show more