Artificial intelligence: Smart solutions to business challenges
We help companies automate their processes with AI-based solutions tailored to their needs
We're officially recognised as Actions on Google experts
Looking for a cutting-edge tech solution? Go with Artificial Intelligence! Miquido specialises in providing seamless AI and Machine Learning solutions for businesses of all sizes and colours. Whether it is Data Science, Computer Vision, Voice Assistants and Chatbots, or something even more advanced – you've come to the right place.
Explore our Artificial Intelligence services
Stay up to date with new possibilities. Explore our artificial intelligence services and see how you can enhance your products and create unique AI-based solutions.
Tangible results, right on schedule
Need your idea verified fast?
years in remote
software development
digital solutions
delivered
of all projects
conducted remotely
Check what our clients say about our AI solutions
Looking for artificial intelligence services for your business? See how we've helped our clients with their projects.
Miquido presented a very innovative approach. They were always open-minded and capable of delivering reasonable solutions for typical business problems.
We're impressed by the Miquido attention to detail and their transparency in everything they do.
Technology stack
Data Science
Python
Spark
Glue
EMR
BigQuery
Machine Learning
SageMaker
TensorFlow
Keras
Business Intelligence
Data Studio
Power BI
Voice assistants
Google Assistant
Alexa
Siri
Our development process
1

Scoping & estimation

2

Workshops & preparation

3

Design & development

4

Product release

5

Maintenance & support
Understanding your project idea
Scoping & estimation
First we identify the scope of the project and take our time to go through your requirements, business plans and expectations. Afterwards, we discuss the features you want your AI solution to have, and estimate the complexity of the whole project. This part of the process will help you choose the appropriate tech services required to support your idea. When we're done with that, we'll be able to give you a general quotation and development schedule.
Sharpening the vision and discussing the details
Workshops & preparation
In order to better understand your business needs, we prepare a series of Workshops with our Data Scientists and Data Engineers. During those meetings, we will go through all your requirements, describe the available Artificial Intelligence solutions that would fit the project, as well as software packages and data infrastructure to help you polish your idea and pick the right strategy.
Bringing your project idea into reality
Design & development
This phase begins with data collection, consolidation and processing to get it correctly formatted and ready for modeling. After that, we choose an algorithm suitable for your modelling case, which will be used to train the model with available data. The development process is iterative, as it is based on refined and repeated modelling to make certain that the solution we chose is the best for your specific case. The length of this phase depends on the project size and complexity.
Bringing your product to the market
Product release
The big day has come – your product is ready to be released! As soon as it goes live, we manage the deployment and release it under the agreed infrastructure. Time is of essence during this stage, so we make sure that every element of the system is released on schedule and works seamlessly. After the product is brought to the market, you can still count on our ongoing support.
Taking good care of your product
Maintenance & support
Building long-term relationships with our clients is what Miquido is all about. Your digital product is released, but this doesn't mean the journey ends here. If there are any additional features you'd like to add, some changes that you want to make or simply want us to take care of maintenance, we're ready to be of assistance. Also, if you'd like to transfer the project to your in-house team, then we'll make sure the process goes smoothly.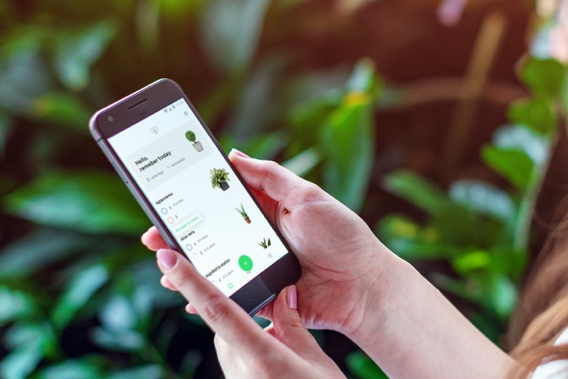 Custom app development
Have an idea for a custom application based on AI? You've come to the right place! At Miquido, we specialise in custom app development that is meant to create one-of-a-kind digital products just the way you envision them. We will provide you with a unique, complete solution, made with the features you request, and adjust the process to your particular business needs.
Read about custom app development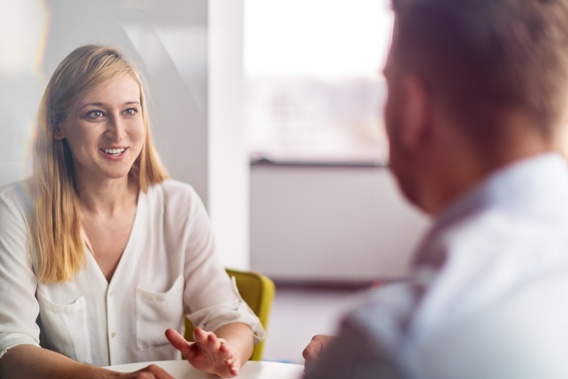 Our AI services across industries
See which technologies we work with
Want to talk about your idea?

Hi, I'm Jerzy, Head of R&D at Miquido. Fill in the form to the right and we'll get in touch soon!
The controller of your personal data is Miquido sp. z ograniczoną odpowiedzialnością sp.k. with its registered office in Krakow, ul. Zabłocie 43a, 30-701 Kraków. We process the above information in order to answer your questions, contact you and conduct business communication, and if you tick the checkbox, to send you messages containing commercial, business and marketing materials.
The basis for the processing of your data is your consent and Miquido's legitimate interest.You can unsubscribe from the marketing communications at any time. You also have the right to access data, the right to request rectification, deletion or limitation of their processing, data transfer, the right to object, as well as the right to lodge a complaint to the supervisory body. Full information about processing of personal data can be found in the Privacy Policy
Show more