Create an outstanding app with a team of cross-platform pioneers
Access more users effortlessly – trust Miquido to develop a mobile application that works equally well on iOS and Android

We lead the way in cross-platform app development
Looking for a software company to work on your application? Your search is over! We were there when cross-platform was born. Working closely with core developers from Google, we crafted one of the first apps ever made in Flutter. Our React Native solutions are used by world-renowned brands, such as Salesforce and Cisco. So you can be certain: when you work with Miquido, you work with the best!
Get to know our cross-platform arsenal
You have an app idea that will change the world – we have the right tools to make it happen! Choose your character: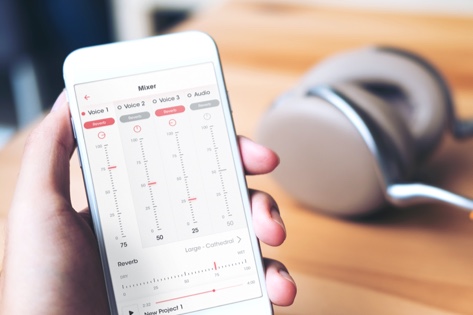 Flutter app development
Launched as recently as 2018, Flutter has already taken the tech world by storm. Google Ads, Xianyu, eBay Motors, Topline are just a few examples of successful apps built with Flutter. This programming language is trending among cross-platform developers as it offers better app performance, outstanding user interface, and scalability advantages.
Learn about Flutter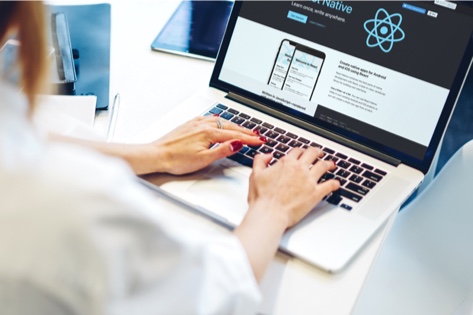 React Native development
React Native has been used to build applications like Facebook, Instagram, Airbnb, Soundcloud, and the list goes on! Thanks to community support your product will receive timely updates and trustworthy management. Among other benefits of React Native we can single out complex features integration, smaller application size, and certain advantages for web app development.
Learn about React Native
Tangible results, right on schedule
Need your idea verified fast?
Benefits of cross-platform app development for business
Lower development costs
The overall cost of an application depends on the amount of people involved in the development process. Cross-platform means one team and one codebase for many platforms – perfect for tighter budgets!
Faster time to market
Not having to write separate code for iOS and Android saves a lot of time. Both Flutter and Reach Native let developers test and fix bugs on the go, speeding the process up even further.
Wider audience
Cross-platform is perfect in case you are on a tight budget but want to reach both iOS and Android users. It lets you access both markets without investing in 2 separate native solutions.
Easy-to-maintain
Post-launch app maintenance tends to get tedious. Cross-platform makes things easier, since you have a single development team to cooperate with and a single code to search for bugs in.
years in remote
software development
digital solutions
delivered
of all projects
conducted remotely
Here's what our clients say
Looking for some references? We're happy to deliver!
They're probably one of the easiest vendors I've ever worked with in the digital space.
They didn't feel like an outsourced vendor; they feel like part of our team.
We use the latest tech stack to bring the best results
React Native
Javascript / Typescript
React Native
Redux / Reselect / Zustand
React Navigation
Jest / ESLint / Prettier
Flutter
Dart
Flutter
Bloc / ChangeNotifier
Provider / GetIt / Hive
Pedantic / Freezed / Flutter Test
Android
Android Studio
Gradle
iOS
Xcode
Fastlane
CocoaPods
Third parties
Firebase Crashlytics
Firebase Analytics
Amazon Cognito
Stripe
Get to know our work process
1

Scoping & estimation

2

Workshops & preparation

3

Design & development

4

Product release

5

Maintenance & support
Learning about your goals
Scoping & estimation
Understanding your business needs and getting to know your idea is crucial for getting started. We identify the scope of your project, go over the features you want to include, and pick the best solutions for your cross-platform app. If all goes smoothly, we'll decide on proceeding with Flutter or React Native and provide you with an estimated development time. At the end of this phase, you'll receive a general quotation and development schedule.
Preparing for development
Workshops & preparation
We offer a variety of workshops depending on the stage of your project and each of them is tailored to fit your unique needs: whether you wish to focus on UX/UI features of your application, to get a deeper understanding of all its technical aspects, or to improve the overall business strategy for your product, you can be certain we'll provide you with the best team and flawless execution. By the end of this phase, we'll have prepared product wireframes, gathered development requirements, and have gone over the basic documentation for the project.
Bringing your application to life
Design & development
Let's get some coding done! This is where we set up the backend architecture of your app, finalise the designs, and develop your frontend solution. We pride ourselves on web and mobile applications that work on every screen: from tiny 4-inch mobiles to large kiosk devices using the best RWD patterns. On average, it takes us up to 3 months to create a fully functional MVP – a minimum viable product. However, every project is unique and the final development time depends on the app's scope and complexity.
Launching your app on the market
Product release
With the MVP ready there's nothing left to do but to see how your app performs with real users! We'll take care of the deployment and release, making sure that every individual part of the system is delivered on schedule and works smoothly, without any downtime.
Our work doesn't end here
Maintenance & support
Once your application is live, we are ready and willing to provide ongoing support. If you decide on a few extra features or changes, we'll get straight to work. We'll also take care of all the necessary system updates if needed. Finally, if you choose to entrust your app to your in-house team, we'll help you plan the process and pass it on in the most effective way possible. We aim at building long-term partnerships, so we want to see you succeed as much as you do!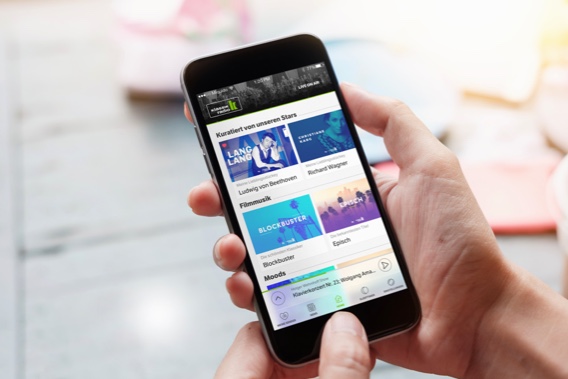 Custom app development
Does your solution require out-of-the-box thinking and an extraordinary approach? We've got you! At Miquido, we are ready to cater to your every need, regardless of your company's size or industry. We've worked with startups and well-established enterprises. We've developed applications that took the world by storm in less than a month. We always rise up to a challenge and know exactly how to turn even the craziest idea into a brilliant business. We are excited to work together – are you?
Learn about custom app development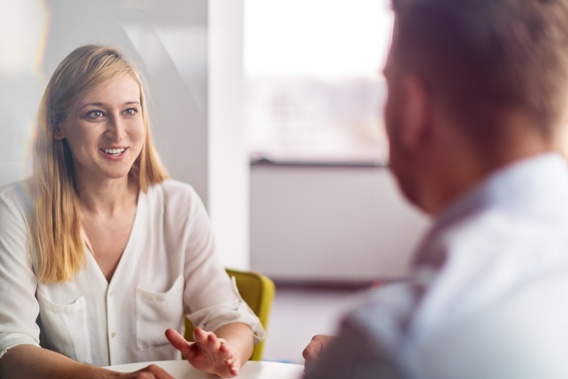 Our iOS development services across industries
More than just cross-platform:
see how else we can help
Want to talk about your idea?

Hi, I'm Sebastian, Account Executive at Miquido. Fill in the form to the right and we'll get in touch soon!
The controller of your personal data is Miquido sp. z ograniczoną odpowiedzialnością sp.k. with its registered office in Krakow, ul. Zabłocie 43a, 30-701 Kraków. We process the above information in order to answer your questions, contact you and conduct business communication, and if you tick the checkbox, to send you messages containing commercial, business and marketing materials.
The basis for the processing of your data is your consent and Miquido's legitimate interest.You can unsubscribe from the marketing communications at any time. You also have the right to access data, the right to request rectification, deletion or limitation of their processing, data transfer, the right to object, as well as the right to lodge a complaint to the supervisory body. Full information about processing of personal data can be found in the Privacy Policy
Show more