Industry-leading iOS app development company
Explore new business destinations, accelerate growth, and captivate your customers with a custom iOS application

You share your idea, we get it done
How can you ensure your iOS app turns into a great success? Trust an experienced partner that takes the development effort off your hands, and let us create a solution that will astound your users and bring measurable business results. While you can focus on your business, we combine in-depth research, outstanding design, and impeccable development to create an exceptional iOS application that fits your needs.
What makes Miquido a top iOS development company?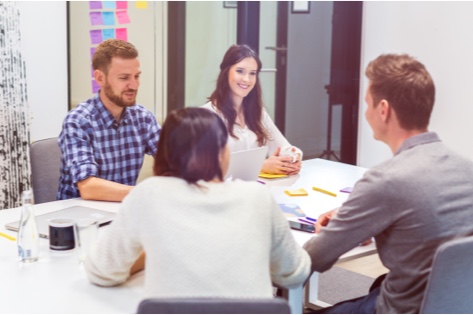 One-stop iOS development agency
It takes lots of effort, planning, and research to create a mobile app that succeeds. Choose our all-in-one iOS services to make sure that both your strategy and your digital product are flawless. We take good care of your project from start to finish by beginning with in-depth research, a data-based strategy, and outstanding product design. Then, we combine foolproof development and maintenance for the excellent stability and performance of your app.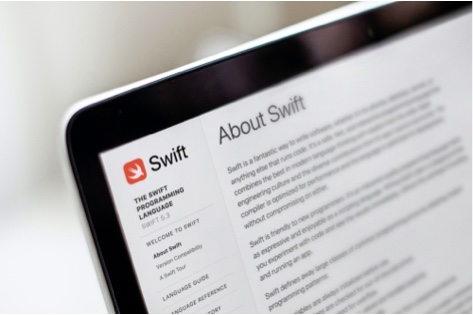 Experts in Swift development
If you are researching iPhone app development, you've probably heard of Swift. It's a powerful, intuitive programming language, created and supported by Apple, and used to build applications for iOS. Although older applications were often written in ObjC, Swift is the go-to choice for new applications, as a faster, more secure, and future-proof choice. With each case, our developers choose the stack carefully to deliver top-notch applications, made to fit specific business needs.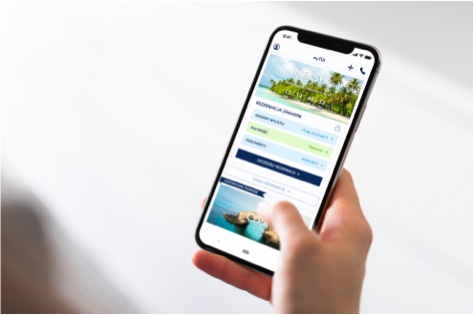 iOS applications recognised worldwide
With over 10 years of work in iOS application development, you can be sure that you are not putting your project in inexperienced hands. Working with world-renowned brands worldwide such as Skyscanner, TUI, Aviva, BNP Paribas, or Herbalife, we've gained hands-on experience in combining business objectives with cutting-edge mobile solutions.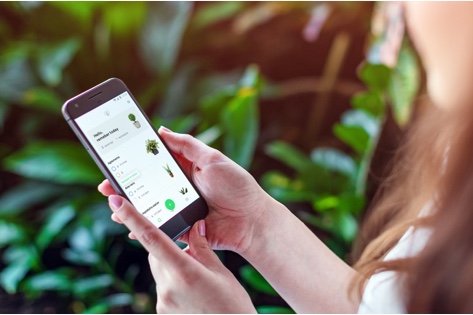 Cross-platform options
If you're thinking about building an app for both Android and iOS, there are two approaches to consider. Should you develop two separate native apps, or just one that will work on both platforms? We're here to make sure you take the right path! If you pick cross-platform over native iOS application development, we can take care of that, too. Our team excels in building cross-platform apps with the two most popular frameworks: Flutter and React Native.
Tangible results, right on schedule
Need your idea verified fast?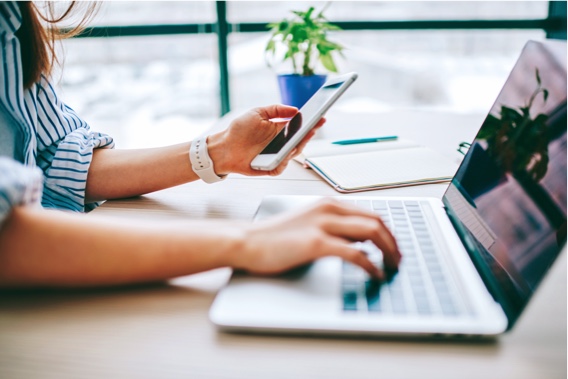 Cross-platform development
Cross-platform development is a way to save time-to-market and resources. It allows you to create applications that run on both iOS and Android, using just one codebase. If you…
want to build a uniform application
have a limited project budget
wish to enter the market as soon as possible
… you should consider choosing our cross-platform development services.
Read about Cross-platform development
years in remote
software development
digital solutions
delivered
of all projects
conducted remotely
Our partners on our iOS development services
Thinking about creating your own iOS app? See what our clients say about working with us.
They have a skilled workforce with great skills when it comes to design, development and QA.
The Miquido team is very high energy and had a good level of development skills.
We were impressed with Miquido's creativity, communication, and quick understanding of what we were trying to achieve.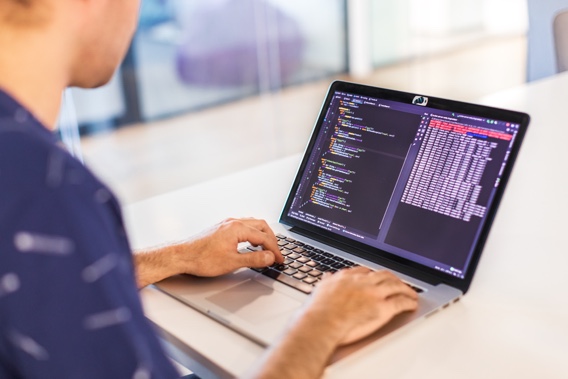 Our tech stack
Core
Swift
MVVM, MVP, RIBs, VIP
Core Data, Realm
Rest API, GraphQL
RxSwift
Combine
CI/CD
XCTest, XCTestCase
Quick, Nimble,
SnapshotTesting,
Firebase Crashlytics, Revolt
Design
Sketch
InVision
Zeplin
Our development process
1

Scoping & estimation

2

Workshops & preparation

3

Design & development

4

Product release

5

Product growth
Understanding the nature of your project
Scoping & estimation
First things first! We identify the scope of your iOS project and take our time to understand your needs, business plans, and expected results. If you decide to develop an MVP first, we define its scope together. Thanks to that, we can give you a general development quotation and schedule.
Shaping the vision and discussing the details
Workshops & preparation
We want to make sure your iOS application turns into a huge success. To help you choose the best strategy or sharpen your vision, we put together a session of Data, Product or Strategy workshops – whatever best fits your needs. By the end of this phase, we have wireframes of your iOS app and the first design drafts, we've gathered development requirements, and prepared the basic documentation of the project. All set!
Bringing your project idea into reality
Design & development
Time to get to work! Once the project kicks off, we complete the designs and start developing your application. Also, we see you as our development partner and that's why we encourage you to be fully engaged throughout the project. The length of this phase depends on the app size and complexity. It usually takes us 3 months to create a fully-functional MVP.
Introducing your product to the market
Product release
Time to shine! As soon as your product is good to go, we take care of the deployment and release. Timing is crucial here. We make sure that every individual part of the system is released on schedule and works seamlessly, without any downtime. We take care of the App Store listings as well. Once your application is live, we also provide ongoing support.
Let's keep improving your product!
Product growth
Your iOS app is released, but our work doesn't have to end here. We put special focus on building long-term partnerships with our clients, so if you decide that your app needs extra features or changes – we've got your back! We start working right away, all the while supporting the existing version. Whatever plans you have for further product growth, we'll make sure that you get exactly what you need.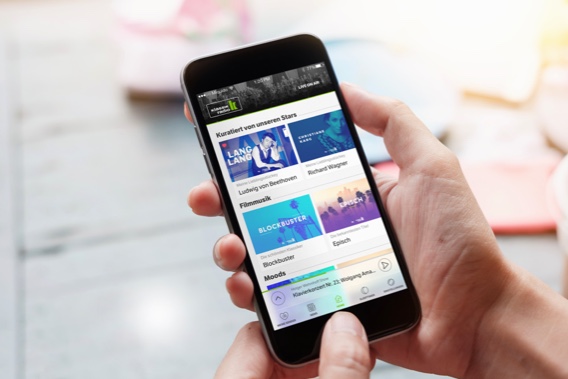 Custom app development
Need a digital solution that is created to fit your needs specifically? Invest in custom application development that can support your internal business operations, empower your customer service or drive your company's digital transformation. Our experts take their time to study your business and market needs, prepare a long-term winning strategy, and then offer a custom solution that works for you.
Read about custom app development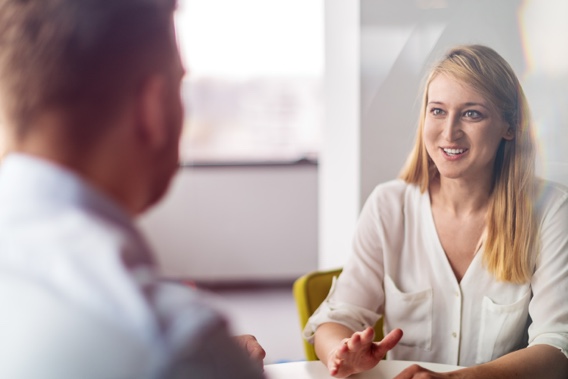 Our iOS development services across industries
See what we can do for you
Discover our other technologies
Want to talk about your idea?

Hi, I'm Krzysztof, Head of Sales at Miquido. Fill in the form to the right and we'll get in touch soon!
The controller of your personal data is Miquido sp. z ograniczoną odpowiedzialnością sp.k. with its registered office in Krakow, ul. Zabłocie 43a, 30-701 Kraków. We process the above information in order to answer your questions, contact you and conduct business communication, and if you tick the checkbox, to send you messages containing commercial, business and marketing materials.
The basis for the processing of your data is your consent and Miquido's legitimate interest.You can unsubscribe from the marketing communications at any time. You also have the right to access data, the right to request rectification, deletion or limitation of their processing, data transfer, the right to object, as well as the right to lodge a complaint to the supervisory body. Full information about processing of personal data can be found in the Privacy Policy
Show more