Make your project shine with an award-winning product design company
We are Miquido – experts at product design & development. Tell us what, and we'll show you how.

Discover the full potential of product design
Looking for a product design strategy that will make your audience fall in love with your product? Miquido is called a full-service software house for a reason! With us, you can be sure your project will receive all the necessary attention every step of the way, from extensive market research to ongoing maintenance upon release. See for yourself!
Our product design services
Let us help your product conquer the markets and leave the competition behind: see what we can do for you and your business!
Tangible results, right on schedule
Need your idea verified fast?
Why trust Miquido with your product design?
Not sure if we are the right fit for you? Here are some reasons that might make you reconsider!
Full-service tech partner
Looking for the right product design & strategy for your business? Or, perhaps, you need help with web & mobile app development? Either way – Miquido is the place to be! We carry out in-depth research of the latest trends and innovations and know how to bring the most advanced tech solutions to life.
Award-winning portfolio
We understand that you want your app to stand out from the crowd, and we know exactly how to bring it the glory it deserves! Both our brand and our clients have been recognised for our outstanding performance in the digital space by Google, Deloitte, UK App Awards among others.
Trust comes first
9 out of 10 of our clients come through referrals, and that is all that really matters. We aim at building long-term partnerships based on trust and mutual respect. Once you hear someone is developing their product with Miquido, you can be certain they will be satisfied with the final result.
years in remote
software development
digital solutions
delivered
of all projects
conducted remotely
Here's what our clients say about us!
We provide product design and strategy services to companies of all shapes and sizes – and they all seem to like what they get
Miquido is a professional company, so it's worth listening to them.
The commitment to delivering the solution was the most impressive thing about Miquido. They are a very easy company to work with. You can rely on them even if you do not have a strong technical background.
They didn't feel like an outsourced vendor; they feel like part of our team.
This is how our product design solutions are born
1

Strategy & ideation

2

Business insights

3

Design & prototype

4

User testing

5

Ongoing support
Setting clear project goals and expectations
Strategy & ideation
Every project is unique, and so is our approach. Usually, we begin with formulating a clear vision of your product. We can organise an in-depth interview with you or carry out dedicated workshops to help you define the scope of work and specific requirements for your project. Then, we are able to establish clear project objectives, roadmap the key objectives for the product design process, and move on to next steps.
Analysing the industry opportunities
Business insights
We don't just want to design your app and disappear off your radar. We want your product to succeed as a business. So, before moving on to designing solutions, our team helps you translate your product vision into clear business objectives, studies the competition and your target audience, assesses the product-market fit, etc. This allows us to proceed further on with well-defined goals and expectations.
Drafting the first solutions
Design & prototype
We give your product a style that engages users and stands out from others. Our UI Designers will make your product look beautiful while also improving its overall usability. We choose the right means to meet customer expectations and engage them through interactions. This is also when we complete a clickable prototype that demonstrates what your product is capable of and lets us test it with real users.
Testing till everything works
User testing
It's in everyone's best interests for users to fall in love with your product. So why not ask them directly? User testing saves time, money, and improves customer satisfaction! We cannot underestimate the value of getting real user feedback and we work hard to get it. Using a variety of user testing methods, such as corridor testing to remote usability tests to on-site user surveys – we will make sure your product is just what the doctor (or better yet, the public) ordered!
Joining forces long-term
Ongoing support
Markets are fluid and we want your product to stick around. That is why you can be certain we are in for the long run. Whether you need our help with re-defining your product-market fit later on, or if your product interface will need some refreshment and optimisation, you can count on us! Through regular testing and data-driven enhancements, we will make sure your product stays in demand.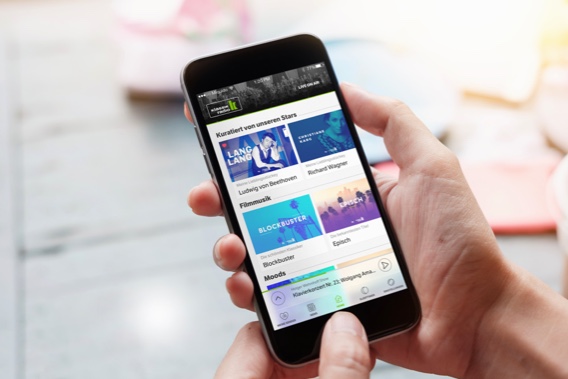 Custom product design services
Are you worried about your app design or unsure if it is the right fit for the current market? We've got you! Thanks to our product design and strategy consulting, you can rest assured that your product will fit right in.
At Miquido, we don't have a magic recipe when it comes to product design, or web & mobile app development. Instead, we approach each case individually because we want you to have exactly what you requested with unique features, out-of-the-box solutions, and non-standard appearances.
If you are looking for a solution that will take the market by storm – you've come to the right place!
Get a quote in 48h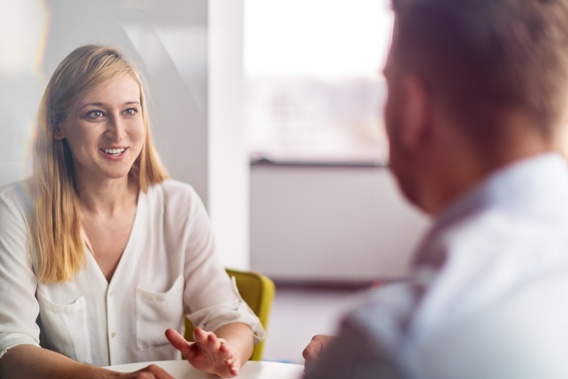 Our product design services are for many industries
Having a contemporary intuitive healthcare solution that follows the latest medical standards can help you save both time and lives. Our product strategy team will help you decide on the must-have functions, while our UX/UI designers will ensure your app is not only pleasant to work with, but is also easy-to-use and answers the most common problems.
As a business owner, you already know how important it is to match the right product to the right audience. Our product design solutions for eCommerce will help you achieve even more in less time! At Miquido, we develop engaging, scalable apps, ready to serve millions of users worldwide.
Do you want users to spend hours lost in your application? Or, perhaps, you have an idea that will replace Tinder on the dating-app pedestal? Let's make it happen together! We've been working with entertainment businesses from all over the world, creating applications that take the world by storm. From ideation & consulting to the top-notch execution of the most complicated design – we've got you!
If you work with finance, you know exactly how much of a difference a good web product design can make for your financial institution. We are here to help you release a fintech application that will captivate your users with a professional, yet attractive UI/UX design. Thanks to thorough research and all the insights we receive during our workshop sessions, we craft secure financial solutions recognised for their intuitiveness and ease of use.
Are you looking for something else? We have a strong policy of "Leave no business behind", so whether you are a small family-owned vendor or a global enterprise – we are certain we'll be able to find the best product design solution for you. Let's revolutionise the way the world sees your industry, together!
See our solutions for other industries
Bring your product designs to life with the best tech
Choose the most fitting technology for your next application, or let us pick a solution for you
Want to talk about your project?

Hi, I'm Maciej, Head of Design at Miquido. Fill in the form to the right and we'll get in touch soon!
The controller of your personal data is Miquido sp. z ograniczoną odpowiedzialnością sp.k. with its registered office in Krakow, ul. Zabłocie 43a, 30-701 Kraków. We process the above information in order to answer your questions, contact you and conduct business communication, and if you tick the checkbox, to send you messages containing commercial, business and marketing materials.
The basis for the processing of your data is your consent and Miquido's legitimate interest.You can unsubscribe from the marketing communications at any time. You also have the right to access data, the right to request rectification, deletion or limitation of their processing, data transfer, the right to object, as well as the right to lodge a complaint to the supervisory body. Full information about processing of personal data can be found in the Privacy Policy
Show more