From an idea to a solid head start in 4 weeks with Miquido Product Bootcamp
Need a quickly verified solution that will help you join the business race ASAP? Achieve maximum effectiveness in less than one month with our team of professionals.

1 month for a ready-made Proof of Concept
Nothing gets work done better than a strict deadline! We take up a challenge to complete a Proof of Concept and prepare a clickable prototype with functional UX in one month or less. Together, we will validate your product ideas, polish those destined to succeed, and eliminate potential dead weight.
Why join the Miquido Product Bootcamp?
You want your project to be verified and released to the market as soon as possible. We have just the right talents, resources, and methodology to make it happen. Sounds like a perfect match!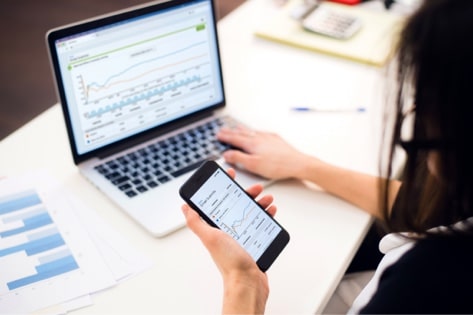 Verify key hypotheses with real users
You don't have to stumble in the dark, hoping your product idea will work out by itself and your potential customers will gladly adopt it. Instead, trust us to collect feedback from real users and adjust your proposition according to the market needs, current trends, and valuable business insights.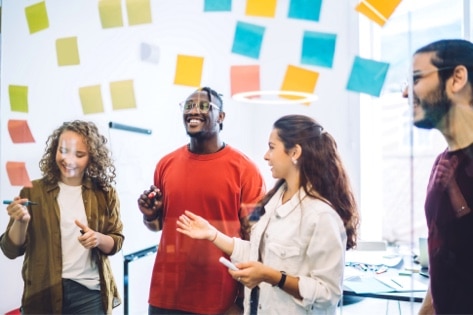 Create a solid value proposition
The Miquido Product team will help you align business requirements with user expectations, as well as to set timely and measurable goals to evaluate your offer. We know that you want your product to make a difference, and we're going to do our best to set you on the right track.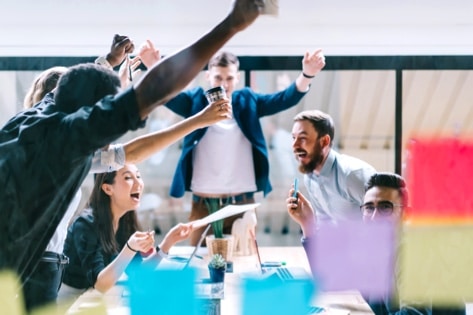 Prepare for the MVP development
Our 4-week Product Bootcamp lays a solid foundation for the potential Minimum Viable Product development. And the best part – you're not losing anything! You'll have a completed and verified prototype ready to be developed, regardless of whether you choose to proceed with us or take it elsewhere.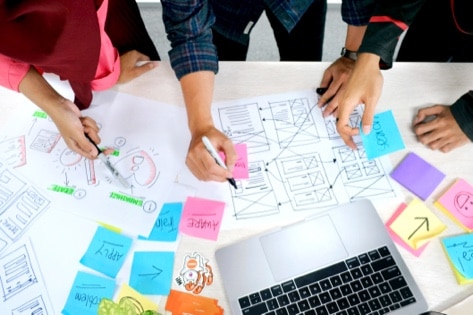 Outsmart your competitors
Our process is data-driven, meaning that every decision we make is based on solid research. During this month, you'll learn all the strengths and weaknesses of your competition. Moreover, we'll interview the key stakeholders to ensure you have a definite advantage in the race to the top of the market.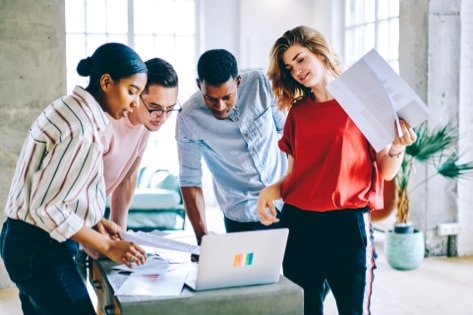 Work with client-oriented experts
Miquido takes pride in being recognised for our customer-tailored approach and we're happy to tell you that 9 out of 10 of our projects come from referrals. We aim at building lasting relationships with our clients by providing top-notch services. Your personal experience is just as important to us as the efficiency of the solution we create for you.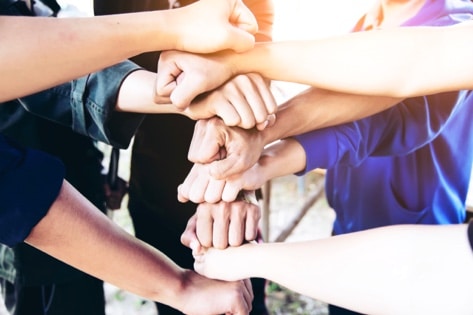 Get it all done in one place
As a one-stop software house, we want you to have a truly holistic experience. With this in mind, you can complete an entire project with us! Starting with product ideation and design, through prototyping and the development of an MVP, we can take you all the way to product growth and ongoing support for the years to come.
Here's how we get it done
1

Market Immersion

2

Strategy Workshops

3

Prototype & Test

4

Validate & Improve
Learn all the do-s and don't-s of the industry
Market Immersion
The first phase of our Product Bootcamp is fully dedicated to the discovery of business opportunities. By working closely with the Miquido crew, you'll be able to clearly define your own vision of success and set up tangible project goals. We'll provide you with the best recommendations on business objectives, market needs, customer insights, and more!
Dig deeper with our experts
Strategy Workshops
By conducting custom workshops tailored to your specific objectives and expectations, our Product Bootcamp will help you define the challenges ahead of you, create a solid value proposition, priorities roadmap, and more. Get ready for some intense brainstorming, since at this point we aim to provide you with the most valuable insights!
Gather valuable insights
Prototype & Test
We promised a complete Proof of Concept, didn't we? This means that as a part of this 4-week sprint we'll also conduct user testing to evaluate the impact of our solution. The reports we'll get by the end of this stage will help us implement all the necessary adjustments during the final week of the sprint.
Put your knowledge to good use and make your product better
Validate & Improve
The prototype is complete and the testing has brought some useful feedback, so now we can prepare your Proof of Concept for further improvements. We'll iterate on UX & UI designs to achieve maximum intuitiveness and usability, adjust the proposed features, and prepare a pitch deck, so you'd be fully prepared for product development.
years in remote
software development
digital solutions
delivered
of all projects
conducted remotely
See what our clients say!
The product design element in our initial workshop, alongside the rest of the team, was vital in helping us to shape our final product. Product design allowed us to quick identify what was missing in our user journeys and also how we wanted to create and formalise these journeys moving into production. The Miquido team were very well versed on best practices and flexible in accommodating our wishes. Working with the product design team was a smooth and seamless partnership!
I found the bootcamp to be exactly what we needed at this phase of the startup. Miquido's team managed to balance between listening and adapting while being assertive and candid when needed. Their methodology and the ownership with which they approached the startup was exactly what I was looking for. I would feel confident when recommending them.
They helped us figure out a lot of things along the way. Our project manager was really invested in the app.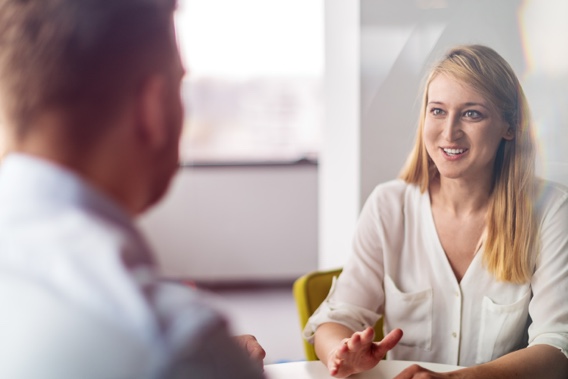 Product Bootcamp will boost projects from any industry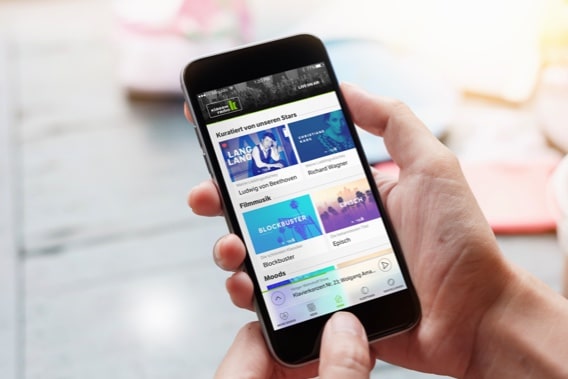 Custom app development
At Miquido, we recognise the importance of creating unique solutions, tailor-made just for you. We offer our custom app development services so that you could save time and money on avoiding unnecessary features and invest your resources in those that really matter instead. Join the Miquido Product Bootcamp to uncover the full potential of your project and trust our engineers to bring your concept to life.
Learn more about custom apps
Want to talk about your idea?

Hi, I'm Maciej, Head of Design at Miquido. Fill in the form to the right and we'll get in touch soon!
The controller of your personal data is Miquido sp. z ograniczoną odpowiedzialnością sp.k. with its registered office in Krakow, ul. Zabłocie 43a, 30-701 Kraków. We process the above information in order to answer your questions, contact you and conduct business communication, and if you tick the checkbox, to send you messages containing commercial, business and marketing materials.
The basis for the processing of your data is your consent and Miquido's legitimate interest.You can unsubscribe from the marketing communications at any time. You also have the right to access data, the right to request rectification, deletion or limitation of their processing, data transfer, the right to object, as well as the right to lodge a complaint to the supervisory body. Full information about processing of personal data can be found in the Privacy Policy
Show more