Backend development services for businesses
Translate your ideas into innovative digital products with our custom backend development services. Our team will help you choose the right strategy, technology and tools to support your company's digital growth.

A development company that knows your needs
Looking for backend development services? Choose a one-stop software development partner that smoothly guides you through the twists and turns of the process. We help you choose the right strategies and solutions for your business, create your app from start to finish, and then work constantly to optimise, maintain and develop your product.
Backend technologies we use
Browse through the technologies we use for our backend services and choose the one that fits your needs and business requirements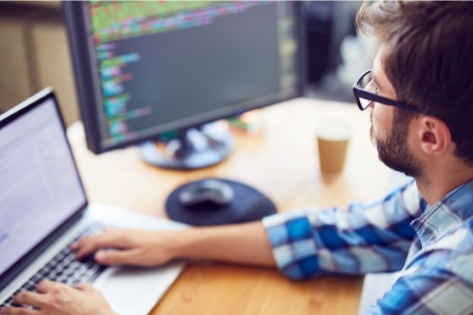 Java
Java is one of the most popular and powerful backend languages, used widely by multi-billion-dollar enterprises around the globe. It's been used and developed for over 25 years now, which makes it rich in open-source libraries, frameworks, and other community resources. Therefore, it is considered one of the most secure and reliable among backend programming languages, and works equally well in client-side and server-side applications.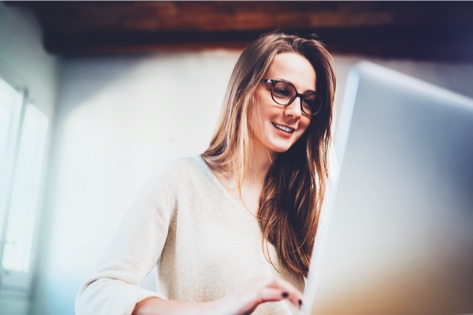 Node.js
Younger than Java, Node.js is eagerly used both by startups and large enterprises. It is an excellent backend choice for building fast, scalable business applications. As with Java, a lively community makes Node.js resources dependable and up to date with the latest tech standards. One of the biggest advantages of using Node.js as a backend language is the impressive development speed, which can significantly reduce your app's time-to-market. Node.js apps are also known for their high efficiency, enhanced performance and easy scalability.
Read about Node.js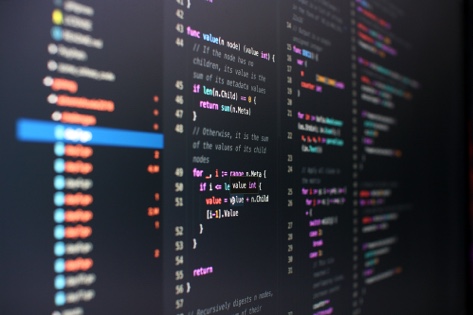 Golang
Adored by startups as one of the hippest backend languages, Golang is a great choice for forward-thinking businesses pursuing innovation. Thanks to a number of built-in features, Golang reduces the need to use outside resources and provides outstanding application speed. Well suited for building microservice-based solutions, Golang is a great choice for applications that are expected to grow rapidly and need to be easily scalable. This language is also a great choice for projects that require efficient parallelism as it was specifically designed for multicore computers.
Read about Golang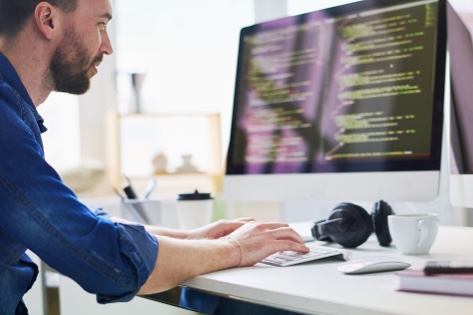 Kotlin
Constantly growing in popularity, Kotlin for backend is one of the relatively new programming languages that has managed to gain excellent community support in a short time. Kotlin offers full compatibility with Java and its ecosystem, which means it will work well if you have an existing Java tech stack. At the same time, Kotlin holds the advantage of being more concise and allowing developers to write much less code that they would in Java. All in all, Kotlin is known for powerful, scalable server-side applications.
Tangible results, right on schedule
Need your idea verified fast?
Why do I need backend development services?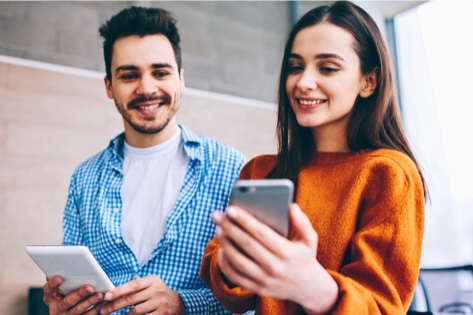 Backend for mobile app development
The frontend of your mobile app is what your users see and directly interact with on their devices. Backend applications, on the other hand, run on servers. They receive requests and prepare data which is transmitted back to users' devices. Things such as user authentication, push notifications, content management and data storage are typically handled by the backend application. Depending on your app's size and complexity, the backend of your app could be just a small service, or an advanced solution. Our team investigates your needs and the scope of your project, then advises you on the best backend solution in your case.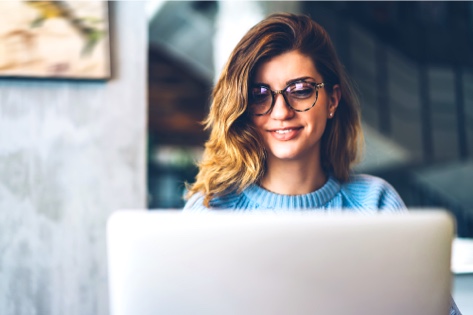 Backend for web app development
Like mobile applications, web applications need backend services for stable and secure performance. While frontend development refers to the client side of your application, website backend applications are responsible for the server side of your product, implementing business logic of your product. Choosing the right backend technology might be tricky, and that's why we analyse your expectations and your app's scope to recommend a backend solution suited to your needs.
years in remote
software development
digital solutions
delivered
of all projects
conducted remotely
Check what our clients say about us
Looking for backend development solutions? See what our clients have to say about our work.
After delivering them well defined backlog, they were able to deliver functional, ready to ship piece of code almost after first iteration, despite the fact, that team was just starting to learn how to work with each other.
We are grateful for the wonderful work, time devoted and the amazing energy of the whole Miquido team! The functionalities that have been implemented, improved and shortened the process of communication with our volunteers. We see fantastic results every day.
Our backend technology stack
JAVA/Kotlin
Spring Boot
MyBatis
Flyway
Liquibase
NodeJS
NestJS
Passport
Apollo
TypeORM
Jest
TypeScript
Express
Tools
Docker
Git
Kubernetes
ELK/EFK
ElasticSearch
Redis
Kafka
OpenAPI
Databases
PostgreSQL
MySQL
Amazon Aurora
Cloud Services
AWS
Azure
Google Cloud
Testing
Rest AssuredK6
Rest Assured
TestNG
JUnit
Postman
Charles
We'll take care of your app from start to finish
1

Scoping & estimation

2

Workshops & preparation

3

Frontend & backend

4

Product release

5

Ongoing support
Understanding your idea and needs
Scoping & estimation
First things first! We identify the scope of your project and take our time to understand your business needs. This includes discussing the potential features and the complexity of your app. Thanks to this, we can identify technical solutions required to support your idea, decide on the tech stack and estimate the development time. At the end of this phase, we can give you a general development quotation and schedule.
Preparing the ground for development
Workshops & preparation
We want to make sure your idea turns into a huge success. To help you choose the best strategy and sharpen your vision, we've put together sessions of strategy, data or product workshops, all profiled to fit your needs.
We also take extra time to review the tech requirements and spot possible obstacles down the road. At the end of this phase, we've gathered development requirements, and prepared the basic documentation of the project.
Bringing your application idea into reality
Frontend & backend
Time to get to work! This is where we set up the backend architecture of your app. This is also where we complete the designs and implement the frontend side of your application. The length of this phase depends on the app size and complexity. It usually takes us 3 months to create a fully-functional MVP – that is, a minimum viable product ready to be released to the market.
Introducing your product to the market
Product release
Time to shine! As soon as your product is finished, we take care of the deployment and release. Timing is crucial here—we make sure that every individual part of the system is released on schedule and works perfectly, without any downtime. If it's a mobile app, we take care of the app store listings as well. Once your application is live, we provide ongoing support.
Taking care of your product
Ongoing support
At Miquido, we pride ourselves in building long-lasting partnerships with our clients. If you decide that your app needs extra features, changes or enhancements – great! We start working right away, all the while supporting the existing version. However, if you decide you want to transfer the project to your in-house team, we help you plan the process and make sure it goes smoothly.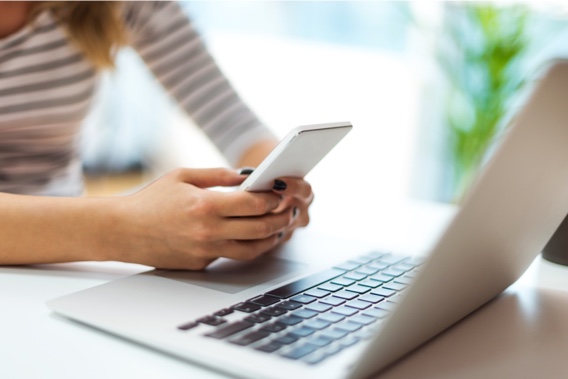 Custom app development
Looking for an experienced backend development company to build your unique, custom app? We've got you covered. We build custom digital products from scratch, starting with deep market research, gathering data-based insights, and studying your needs and business goals carefully to offer you a solution that fits like a glove.
What is there to gain? Recognisable design to help you stand out and build a strong brand. Scalability and flexibility that lets you adjust your product as your business grows. No unnecessary features, but a product that is tailor-made for you. Development schedule and budget adjusted to your business plan. Full application support and maintenance. And that's just to name a few advantages!
Read about custom app development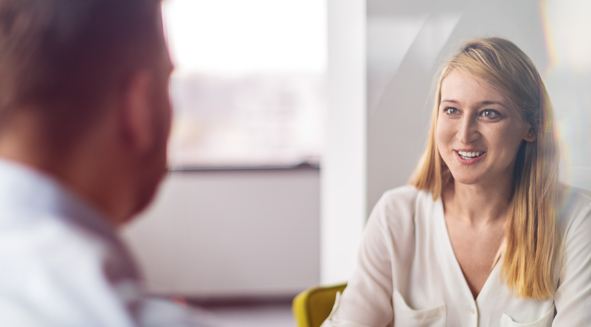 Our solutions for industries
Want to talk about your idea?

Hi, I'm Krzysztof, Head of Sales at Miquido. Fill in the form to the right and we'll get in touch soon!
The controller of your personal data is Miquido sp. z ograniczoną odpowiedzialnością sp.k. with its registered office in Krakow, ul. Zabłocie 43a, 30-701 Kraków. We process the above information in order to answer your questions, contact you and conduct business communication, and if you tick the checkbox, to send you messages containing commercial, business and marketing materials.
The basis for the processing of your data is your consent and Miquido's legitimate interest.You can unsubscribe from the marketing communications at any time. You also have the right to access data, the right to request rectification, deletion or limitation of their processing, data transfer, the right to object, as well as the right to lodge a complaint to the supervisory body. Full information about processing of personal data can be found in the Privacy Policy
Show more