A web and mobile development company for your business needs
Create mobile and web applications that will keep your business growing and your users satisfied

Turn your ideas into outstanding digital products
Want to create a web or mobile application, but you're not sure where to start? We've got you covered. We specialise in building end-to-end solutions, with our experts ready to help you in every step of the way, from product ideation all the way to maintenance and support. Front-end or back-end, native app or cross-platform—we help you specify your needs and code your ideas by turning them into successful, market-ready jewels.
Our web and mobile app development services
Browse through our services for web and mobile to choose the ones that suit your vision and business goals best
Tangible results, right on schedule
Need your idea verified fast?
years in remote
software development
digital solutions
delivered
of all projects
conducted remotely
Our web and mobile solutions from our clients perspective
Looking for an app development company to make your idea a reality? Check what our clients have to say about the solutions we've built for them.
Miquido was engaged throughout the project and responded well to the expeditious timeline. They were proactive in project management and understood the requirements and challenges.
Miquido was professional. They merged with our internal team very quickly and were able to collaborate effectively with both our bank and the second vendor. Working in a large collaboration with a bank isn't the easiest thing to do, but Miquido had had experience with another bank. I was impressed by how smoothly they entered the project and how quickly they started producing results.
We did not have previous experience with a software development firm, but Miquido guided us through the whole process. They have a lot of experience, a good team and a proper structure in place.
Our technology stack
Frontend
Javascript / Typescript
Angular / React / Vue
NgRx / RxJS / Redux
Backend
Java / Kotlin / Node.js / Go
Kubernetes
ELK/EFK
ElasticSearch
Redis
Kafka
OpenAPI
Android
Java / Kotlin
RxJava 3 / Kotlin Coroutines
Dagger 2 / Koin
Retrofit / Room
Glide / Picasso
iOS
Swift
Core Data / Realm
Rest API / GraphQL
RxSwift
Combine
Cross-platform
Flutter / React Native
Dart / Javascript / Typescript
ChangeNotifier / Bloc / Redux
CI/CD
Fastlane
Docker
Teamcity
Gitlab
AWS
Our development process
1

Scoping & estimation

2

Workshops & preparation

3

Design & development

4

Product release

5

Maintenance & support
Getting to know your vision and business needs
Scoping & estimation
We start with identifying the scope of your project and reviewing the product idea in the context of your business goals and requirements. We discuss the potential features, tech solutions and time required to deliver them. At the end of this stage, we are ready to give you a general development quotation and schedule.
Shaping your idea and specifying the details
Workshops & preparation
To make sure that your mobile or web application becomes a success, we put together a session of Data, Product or Strategy workshops, from which you can choose according to your specific needs. After this phase ends, we'll have wireframes of your app as well as the first design drafts, development requirements, and the basic documentation of the project.
Turning your application idea into reality
Design & development
Time to bring your idea to life! During this phase, we complete the designs and start the development of your web or mobile application. It usually takes us 3 months to create a fully-functional minimum viable product, i.e the version of your application that's ready to be released to the market. Keep in mind that the length of this stage varies depending on the scope and complexity of the app.
Bringing your application to users
Product release
Your app is ready to be brought to the market! When we're done with development, we take care of the deployment and release. As time is of essence during this phase, we make sure that every part of the system is released right on schedule and works seamlessly.
Taking good care of your app
Maintenance & support
Your digital product is released, but our work doesn't necessarily end here. We pride ourselves in building long-term relationships with our customers; if there are any additional features you'd like your product to have or an enhancement that you'd like to try out, or simply want us to take care of maintenance and support, we're always ready to be of assistance.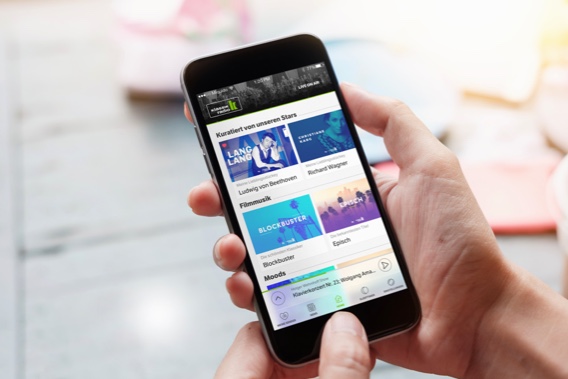 Custom web and mobile app development
Do you already have an idea of how you want your application to look and feel but you haven't found a development company that will rise to the challenge? Your search is done! At Miquido, we offer custom app development services, meaning that we adjust our process to your needs to provide you with a truly unique product.
We will customize the app exactly the way you want it – with brand design, no irrelevant features, and the latest tech solutions to guarantee you a clear advantage! If you are looking for a solution that will take the market by storm, you've come to the right place!
Let's build something great together!
Our web and mobile apps are developed with the latest technologies
Choose the tech stack for your next application, or let us pick a solution that works best in your case
Want to talk about your idea?

Hi, I'm Krzysztof, Head of Sales at Miquido. Fill in the form to the right and we'll get in touch soon!
The controller of your personal data is Miquido sp. z ograniczoną odpowiedzialnością sp.k. with its registered office in Krakow, ul. Zabłocie 43a, 30-701 Kraków. We process the above information in order to answer your questions, contact you and conduct business communication, and if you tick the checkbox, to send you messages containing commercial, business and marketing materials.
The basis for the processing of your data is your consent and Miquido's legitimate interest.You can unsubscribe from the marketing communications at any time. You also have the right to access data, the right to request rectification, deletion or limitation of their processing, data transfer, the right to object, as well as the right to lodge a complaint to the supervisory body. Full information about processing of personal data can be found in the Privacy Policy
Show more