UI design services made to capture your users
The interface is your product's trademark. The user's first impression and experience with the app determine its chances of succeeding. Increase them with our UI services!


Our UI will help you reach your business goals
A refined visual concept is the foundation of a good interface, but you need much more than that to create a successful product. The essence of good UI design is to make the user think as little as possible while navigating through your app. To let that happen, our designers at Miquido develop solutions that make the interface more intuitive and clear without losing its visual character.
Our UI design services
At Miquido, we create intuitive interfaces in a seamless manner. Using the best design practices, we'll make your app or website beautiful, engaging, and informative at the same time. How? Check below!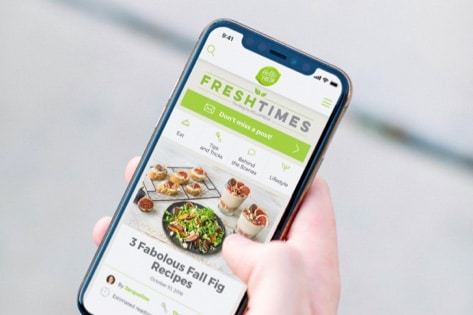 Mobile & Web design
A beautiful, eye-catching interface is what draws customer attention first. We'll help you polish the visuals, creating a scalable product refined to the smallest detail. Aesthetics play a big part in our design process, but so do functionality and usability. Our experts follow trends in design and adopt a problem-solving approach to create digital interfaces that go in line with your brand voice and values. Together, we can develop responsive apps and websites that stand out at first sight.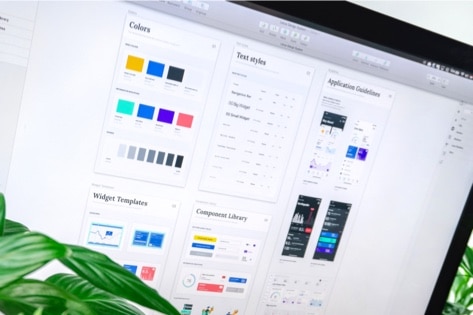 Brand Identity
A thoughtful UI design can either originate from the existing branding concept of your product or lay the foundations for it. The interface should stay in harmony with what your brand represents and communicates. Incorporating brand identity elements in the interface of the product is essential for strengthening its image. We can adjust the shapes, fonts, icons, color palette, and other UI elements according to your guidelines or select a set of solutions that will become a background of your visual story.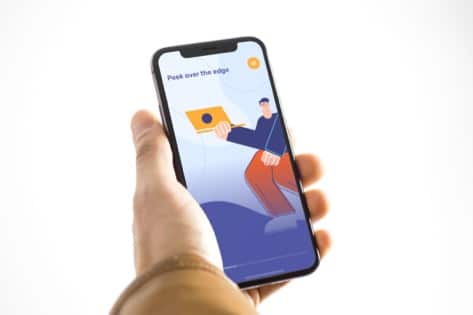 Motion design & Interactions
Incorporating motion design into the interface will help you tell stories and add smooth transitions that will make your app more attractive. Using animated elements can be a great way to increase user engagement and guide them through the whole experience. Motion design adds dynamics and makes navigation more intuitive. And, even more importantly, it increases overall functionality of your product. Our UI designers will implement motion design solutions that will provide your interfaces with an additional layer of depth to create a stronger bond between the user and your brand.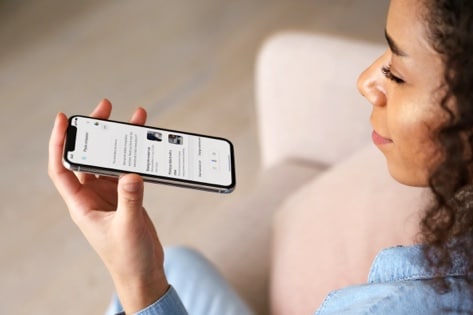 Voice User Interface
Voice assistance is currently on the rise – just look at the popularity of Siri or Alexa! No wonder that the voice user interface (VUI) is becoming an increasingly important element of UI. Voice commands enable navigating through the platform without touch or sight, making it an irreplaceable solution for visually impaired people. This kind of spoken interaction requires a unique approach to design. Our specialists at Miquido keep up to date with the newest VUI trends and tools. Make your web or mobile app adjustable to the needs of users who choose voice commanding over swiping!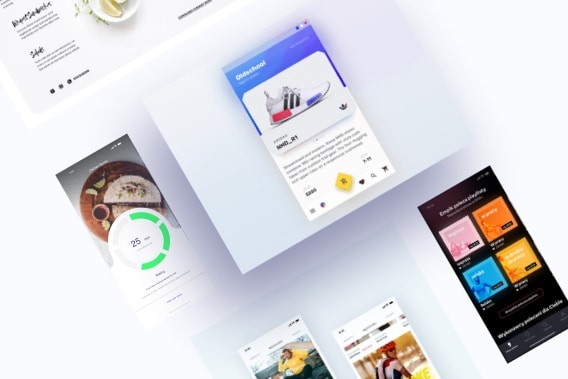 Miquido design board
Are you looking for more inspirations and/or design solutions for your projects? Browse through the complete overview of the designs for the projects we've completed over the years and learn what to expect on our end if you decide to trust us with designing your product.
Check our designs
Tangible results, right on schedule
Need your idea verified fast?
How your business can benefit from a compelling UI design
Good UI is a real game changer. Wondering how you can benefit from it? Here are some of the most significant pros of polishing your interface's design.
"Aesthetic-Usability Effect"
This phenomenon refers to the influence of aesthetics on the perception of the project. Generally, the more aesthetically pleasing the project is, the more intuitive it seems to the user. Thus, a refined, beautiful interface can translate into an improved brand image and users' overall satisfaction.
Higher customer retention
Attracting customers isn't easy – but making them stay can turn out to be even more difficult. With the right UI design solutions, you can improve customer retention. Putting it simply, users will continue to choose your product over the others because it's good-looking, intuitive, and functional.
Improved performance
Scalable, usable, and aesthetically pleasing interfaces can contribute to your financial success. They make users more engaged and willing to continue using your app. Strengthening the brand image through thoughtful UI design can lift the product's value on the market and accelerate your success.
Increased revenue
Scalable, usable, and aesthetically pleasing interfaces can contribute to your financial success. They make users more engaged and willing to continue using your app. Strengthening the brand image through thoughtful UI design can lift the product's value on the market and accelerate your success.
years in remote
software development
digital solutions
delivered
of all projects
conducted remotely
Looking for a UI Design company?
Go with Miquido!
Whether you've already launched your product or you're still preparing for it, we'll do our best to fine-tune your interface design. Here are some of our core strengths!
Experienced team
Our UI team consists of designers who carry out every project with attention to detail. Using suitable techniques, we develop and test ideas to make sure that your product can benefit from them.
Complex approach
Before launching the design process, we research your needs and set up common goals. Understanding your business objectives helps us select UI solutions that work for both you and your customers.
Diverse services
We provide our clients with a set of services to develop a complete product. Aside from UI design, we can help you with UX and product development, taking care of both the backend and frontend.
Awarded products
We were recognised at the UK App Awards 2018 for our Topline app. Topline was also featured at Google I/O in 2018. Google also listed our HelloFresh as one of the top apps of 2016. And there's more!
See what our clients say about us
They're collaborative and personable, which fosters a productive engagement (Eat & Joy)
The Miquido team is very high energy and had a great level of development skills. They were aware and ahead of the trends
During the development process, I particularly enjoyed the workshops at Miquido. They were always carefully planned, purpose driven, included a diverse range of experts, and most of all fostered an authentic relationship between the client and the team.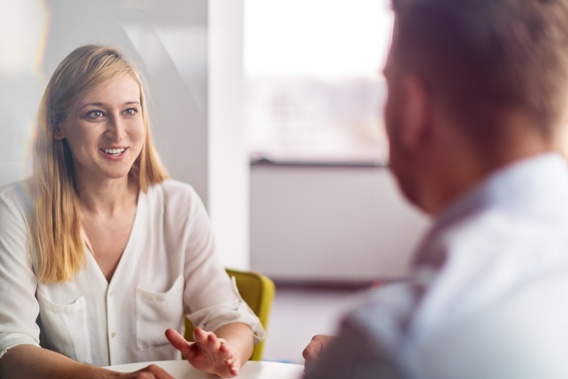 Get to the top of any industry with our UI solutions!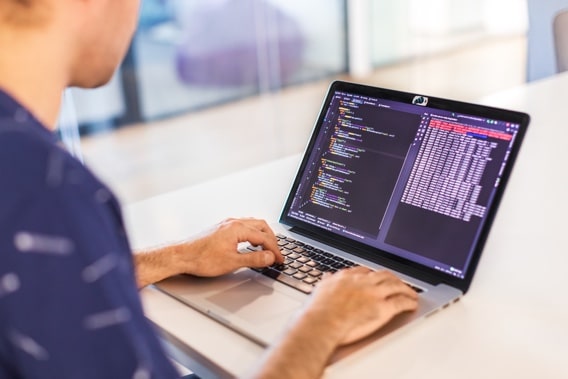 We use tools & software recognised by professionals worldwide:
Designing tools:
Sketch
Figma
Photoshop
Motion design:
After Effects
Principle
Protopie
Feedback & Cooperation:
Invision
Miro
Abstract
Zeplin
Check how else we can support you
Select the best tech stack for your product or go with our professional advice!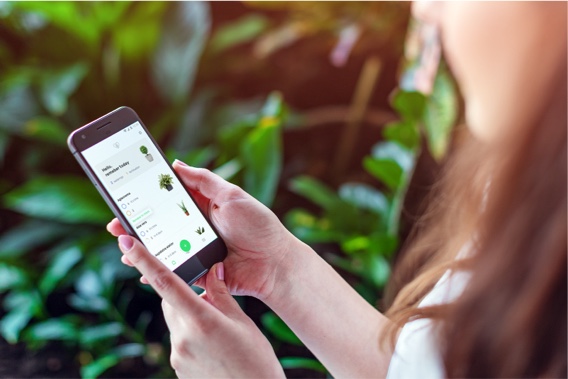 Custom app development
Even though there is a wide range of pre-developed products available on the market, many enterprises choose to develop their own. This way, they can fully adjust its architecture, interfaces, and features to their needs and solve the problems with communication, performance, or workflow. Miquido has more than a few tailor-made custom apps in the portfolio. We perfectly understand why our clients choose custom app development and do our best to meet their expectations in this field. That's why we always start by understanding your needs, brainstorming, and researching. Then, we implement the results in the UI, UX, and development phases.
Learn more about custom apps
Want to talk about your idea?

Hi, I'm Maciej, Head of Design at Miquido. Fill in the form to the right and we'll get in touch soon!
The controller of your personal data is Miquido sp. z ograniczoną odpowiedzialnością sp.k. with its registered office in Krakow, ul. Zabłocie 43a, 30-701 Kraków. We process the above information in order to answer your questions, contact you and conduct business communication, and if you tick the checkbox, to send you messages containing commercial, business and marketing materials.
The basis for the processing of your data is your consent and Miquido's legitimate interest.You can unsubscribe from the marketing communications at any time. You also have the right to access data, the right to request rectification, deletion or limitation of their processing, data transfer, the right to object, as well as the right to lodge a complaint to the supervisory body. Full information about processing of personal data can be found in the Privacy Policy
Show more