Product workshops for each stage of the design process
Shape your idea and make the most out of it with the help of our workshop services

Product development tools that make a difference
Whether your idea is ready to be implemented or still needs polishing, applying our solutions can make the way towards the final product faster and more cost-effective. Miquido is a full-service tech partner, which means that we can take care of your solutions at any stage and help you not only with ideation & strategy but also with product development and growth.
Team up with our experts to spice your idea up
Achieve the desired outcome through a series of customer-tailored workshop solutions. Let's partner up to improve your effectiveness and shape your idea so that it is ready for the market!
Design Sprint
It takes more than just a great concept to develop a successful product. Our workshops can speed up this process without cutting any corners. Starting from the problem definition and implementation of UX knowledge to respond to user needs and demands, through brainstorming and generating ideas, to prototyping – all these phases with just one goal in mind: your project's success. In 5 days, we will lead you through the fun and fruitful creative process of Design Thinking. Get on board!
Product Strategy
Skipping the detailed strategy definition and verification of your vision is a rookie mistake that may sabotage your project. Only through a thorough risk assessment, market analysis, goal definition, and research of user needs, can you discover the full potential of your business ideas. We will ensure you have the right insights and tools to help guarantee that there aren't any setbacks during the implementation process.
MVP Definition
Knowing your users' needs is the first step towards an innovative solution that has the potential to revolutionise the market. But to pave the way for the revolution, you will need a well-defined Minimum Viable Product. We do that by prioritising the most demanded features and choosing the appropriate technology for your solution. Trust our product experts to choose the most optimal set of features for your project and stand out from the crowd in style.
Building a Prototype
To see things clearly, you'll need a clickable prototype. That's the best way to avoid mistakes and inconsistencies on the way and give an idea a physical shape in the early stages of production. We do it through sketching, discussion, and defining must-have features. With our workshops, you can be directly involved in the process, making sure that all your suggestions are heard and concerns are addressed in a timely and professional manner.
Product Scalability
The end of one phase can be a great beginning of another! If you ever decide to scale up or are interested in the ongoing growth of your product – our workshops can help you determine which direction to go and which heights to conquer first. Just schedule a session with our team of product design experts for insightful advice and an individual approach.
Tangible results, right on schedule
Need your idea verified fast?
Why join Miquido Product Workshops
The road from an idea to a product can be long and bumpy. As a flexible workshop agency, we support the development process at every stage, tailoring practical exercises in line with your needs.
Gather insights
At Miquido, we put an emphasis on a well-adjusted methodology. The evaluation of your idea with a set of verified tools will provide you with a valuable understanding of your clients' needs and wants. Get customer insights, understand user journeys, and adjust your offer accordingly.
Meet the team
Miquido values partnership and transparent communication. Before starting, we'll get familiar with your objectives and introduce our suggested workflow. The size of the team is up to you, but we recommend keeping it between 5-10 participants for maximum productivity.
Plan ahead
Success without planning is usually a matter of luck. Don't stake your project's progress on it! Instead, plan ahead with us and design scalable products that can be developed in multiple ways. With workshops you can clearly see the potential opportunities and pitfalls of your project.
See your idea turn into a successful product
Thirsty for some references? Check these testimonials!
See what our clients have to say about us!
At the beginning of cooperation with Miquido, we had a lot of ideas for product development, but no specific plan. The two-day workshop helped us to broaden the perspective, sort out areas and create a backlog of tasks for further work on the mobile app.
The product design element in our initial workshop, alongside the rest of the team, was vital in helping us to shape our final product. Product design allowed us to identify what was missing in our user journeys and also how we wanted to create and formalise these journeys moving into production. The Miquido team were very well versed on best practices and flexible in accommodating our wishes. Working with the product design team was a smooth and seamless partnership!
They're collaborative and personable, which fosters a productive engagement.
years in remote
software development
digital solutions
delivered
of all projects
conducted remotely
Need real workshop examples?
1

Define product vision

2

Estimate goals & risks

3

Product-market fit

4

Prioritise features

5

MVP Definition
Shape your idea based on valuable business insights
Define product vision
Even ideas destined to succeed can fail due to a lack of clear goals. Using our experience and unique know-how, we combine data and analysis, measuring the potential of your project and clearly define the objectives ahead of you. Thanks to the set of exercises adjusted individually to your project, we help you polish your concept and maximise its profitability.
Preventing your project from failure
Estimate goals & risks
Taking risks is always a part of the game, regardless of your market niche. But it's always a good idea to approach risk smartly, instead of jumping into every opportunity head-first. As a workshop company with years of experience, we perform risk assessment and help you define the opportunities worth-taking.
Analysing the business potential of your idea
Product-market fit
Our workshops aim at determining how successful your project can be. Through market and competition analysis, we are able to verify if the product has the potential to become a hit among users or if it's better to let it go for the time-being. Seeing the results and estimating your core goals & risks will help us create a well-defined, fully-functional MVP in the shortest time possible.
Selecting the best features for your product
Prioritise features
Our workshop services will help you define the features worth-including on the roadmap, excluding those only leading to higher costs and lower efficiency. We will help you choose the right framework appropriate to your needs and business goals. After that, we'll move on to selecting the must-have features for your Minimum Viable Product (MVP).
Let's get your product ready!
MVP Definition
An MVP is the result of a well-performed features prioritisation. By the end of this workshop, you will know exactly what it will take to get your product ready to be launched on the market. After the preliminary assessment of functionality, additional features can be added. We'll also try to give you an estimated development schedule and a quotation needed to bring your idea to life.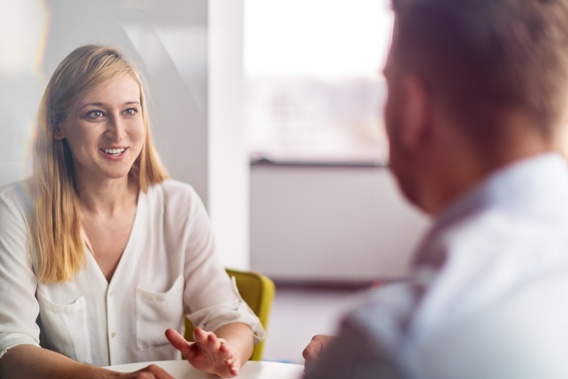 Our product workshops will be of help regardless of your industry!
Go beyond workshops & develop your product
Our team will help you throughout the entire product development process, taking care of both frontend and backend. We create award-winning web & mobile apps based on custom-made solutions.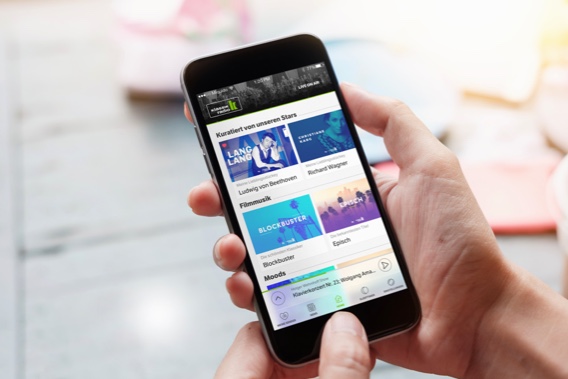 Custom app development
Custom app development is one of Miquido's key domains. We create tailor-made apps that resonate with the workflow and speak to your company's values. We are familiar with the biggest disadvantages of pre-developed products, so we want to implement unique solutions that make a difference. Go with custom app development if you are looking for increased efficiency and security, as well as perfect adjustment of an existing software ecosystem.
Learn more
Want to talk about your idea?

Hi, I'm Maciej, Head of Design at Miquido. Fill in the form to the right and we'll get in touch soon!
The controller of your personal data is Miquido sp. z ograniczoną odpowiedzialnością sp.k. with its registered office in Krakow, ul. Zabłocie 43a, 30-701 Kraków. We process the above information in order to answer your questions, contact you and conduct business communication, and if you tick the checkbox, to send you messages containing commercial, business and marketing materials.
The basis for the processing of your data is your consent and Miquido's legitimate interest.You can unsubscribe from the marketing communications at any time. You also have the right to access data, the right to request rectification, deletion or limitation of their processing, data transfer, the right to object, as well as the right to lodge a complaint to the supervisory body. Full information about processing of personal data can be found in the Privacy Policy
Show more