Full-service fintech app development company
Drive innovation and foster business growth with a custom-made fintech solution

Fintech solutions made to answer business challenges
Transform your idea into a digital masterpiece with all-in-one fintech app development services. We take care of your project from start to finish: beginning with strategy and market research, through exceptional UX and UI design, to app development and support. Our custom fintech applications mix cutting-edge technology with data-based research to bring solutions that work for your business.
Our fintech software solutions
With 10+ years of experience in the field, we know the challenges and requirements of the fintech industry. See what we can do for you.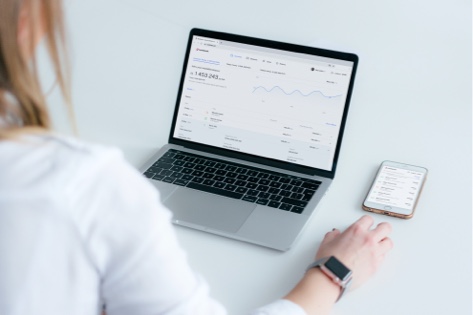 Banking app development
Miquido meets the demands of modern banking. Whether you need a client-centered product or a solution to facilitate your business operations, we mix cutting-edge technology with years of our expertise in the field to bring you the best banking solution possible. Change the way people do banking by creating your custom digital banking platform from scratch. Craft user-focused applications such as digital wallets or mobile banking apps with our mobile banking development services. Implement custom Machine Learning features and Data Science solutions to boost your product's usability, or increase your revenue with long-term data-based strategy.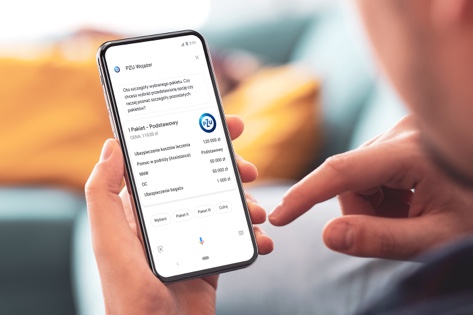 Insurance app development
The insurtech sector is all about top-notch customer service. There are several ways to gain the trust of your customers. You can go for an excellent, user-centered mobile application or choose a dedicated solution to smoothen things out on the business side. We can take care of both. Our team specialises in custom insurance application development, done with human-centered design in mind, and answering business challenges at the same time. We implement Artificial Intelligence solutions for insurance, such as voice assistants and chatbots, to help you gain a competitive edge and boost customer service standards.
Read about insurance app development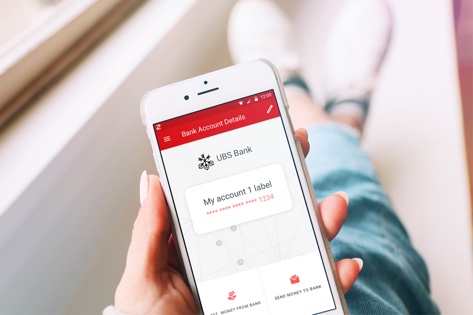 Financial app development
Fintech is an industry like no other. Top-level security is crucial when lots of sensitive data is involved and large sums of money are processed. Impeccable performance is a must, especially in stock trading applications, when time is of the essence. A user-centered approach and high usability come as a priority when the solution must serve thousands of users. Our team delivers tailored financial applications such as web and mobile trading platforms, investment applications, stock exchange apps or advanced savings calculators, built to meet business needs and maintain top-notch industry standards.
Tangible results, right on schedule
Need your idea verified fast?
years in remote
software development
digital solutions
delivered
of all projects
conducted remotely
What our clients say about our fintech apps
Browsing fintech solutions for your business? Check what our clients say about our work.
Miquido people are truly agile and definitively have a can-do attitude.
Flexible with their approach. They are able to adapt to our preferences and work independently without having to involve us in all the details.
They're very goal-oriented, actively looking for solutions to every challenge. The team is collaborative but still low-maintenance.
Our development process
1

Scoping & estimation

2

Workshops & preparation

3

Design & development

4

Product release

5

Ongoing support
Understanding your idea and needs
Scoping & estimation
First things first! We always start by identifying the scope of your project and take our time to understand your business needs. This includes discussing the features you want your app to have and the complexity of the project. Thanks to that, we can pick the best solutions required to support your idea, decide on the tech stack and estimate the development time. At the end of this phase, we can give you a general quotation and development schedule.
Preparing the ground for development
Workshops & preparation
This is where the preparations start. Depending on your needs, we put together a session of workshops that help you choose the best product strategy, clarify your vision or decide on the app's appearance. Whether you wish to focus on user experience and interface, technical details, or just on the strategy part, we arrange a dedicated team to make sure your idea turns into a success. We also take extra time to review the tech requirements and spot possible obstacles down the road. By the end of this phase, we've got the wireframes of your product, gathered development requirements, and have prepared the basic documentation of your project.
Bringing your app idea into reality
Design & development
Although the specifics of this phase may vary, as it depends on the solution you chose, the essence is always clear: it's the time we get to work and bring your product to life. Usually, this is where we set up the backend architecture of your app, complete your app's designs and develop your solution.The length of this phase depends on the app scope and complexity. It usually takes us 3 months to create a fully-functional MVP – that is, a minimum viable fintech product ready to be released to the market.
Introducing your product to the market
Product release
Time to shine! As soon as your fintech app is finished, we take care of the deployment and release. Timing is crucial here: we make sure that every individual part of the system is released on schedule and works perfectly, without any downtime. Once your application is live, we provide ongoing support and maintenance.
Ensuring product growth
Ongoing support
The MVP is finished, but our journey doesn't end here. If you decide that your app needs extra features or changes, we start working right away, all the while supporting the existing version. Whatever plans you have for further product growth – we've got you! And if you choose to transfer the project to your in-house team, we help you plan the process and make sure it goes smoothly.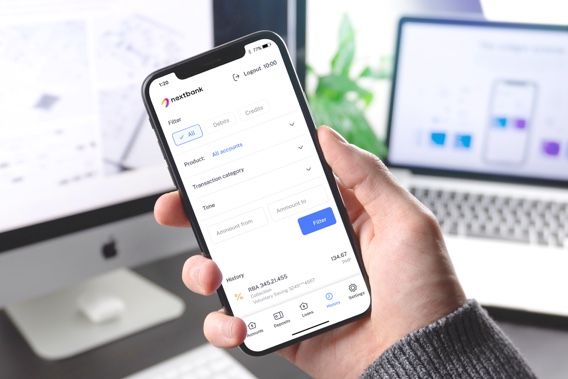 Custom fintech app development
Struggling to find a solution that fits your expectations perfectly? Choose custom app development. We build our fintech solutions from scratch, starting with deep market research, gathering data-based insights, and studying your needs and business goals carefully to offer you a solution that fits like a glove.
What is there to gain? Recognisable design to help you stand out and build a strong brand. Scalability and flexibility that lets you adjust your product as your business grows. No unnecessary features, but a product that is tailor-made for you. Development schedule and budget adjusted to your business plan. Full application support and maintenance. And that's just to name a few!
Learn more about custom app development
See what we can do for you
Stay one step ahead with cutting-edge technology
Choose the tech stack for your next fintech application, or let us pick a solution that works best in your case
Want to talk about your idea?

Hi, I'm Krzysztof, Head of Sales at Miquido. Fill in the form to the right and we'll get in touch soon!
The controller of your personal data is Miquido sp. z ograniczoną odpowiedzialnością sp.k. with its registered office in Krakow, ul. Zabłocie 43a, 30-701 Kraków. We process the above information in order to answer your questions, contact you and conduct business communication, and if you tick the checkbox, to send you messages containing commercial, business and marketing materials.
The basis for the processing of your data is your consent and Miquido's legitimate interest.You can unsubscribe from the marketing communications at any time. You also have the right to access data, the right to request rectification, deletion or limitation of their processing, data transfer, the right to object, as well as the right to lodge a complaint to the supervisory body. Full information about processing of personal data can be found in the Privacy Policy
Show more