Develop an excellent Product Strategy based on a roadmap straight to success
We create, so that you can perform. Stay ahead of the future with our product strategy services

Product strategy consulting for IT solutions
Our key motivation is to develop unique, highly functional products that focus on your business perspective and are powered by research-driven data. With 10+ years of experience and over 150 web & mobile app projects in our portfolio, we know how to design innovative, valuable products that take markets by storm.
Our Product Strategy services
At Miquido, we build one-of-a-kind apps that effortlessly win users over. See what we have in store when it comes to product strategy and ensure that your idea is on the right track!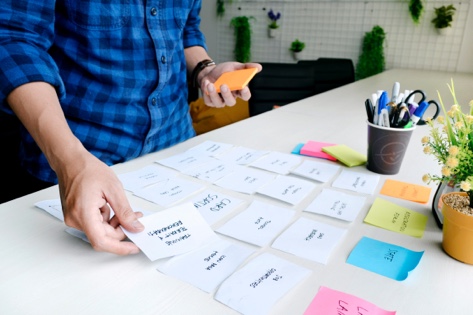 Product vision
Tell us the story behind the product you want to create, and we will take care of the rest. By asking the right questions and with the help of customised workshops, we can elaborate on the idea, measure your needs, and plan functionalities that need to be taken into account during the development process. We work on addressing target group needs, as well as creating business models, market insights and milestones to ensure that your idea is on the right track every step of the way.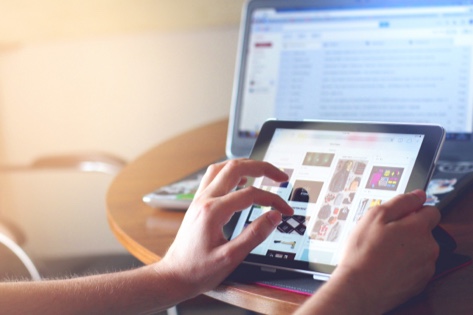 Competitive analysis
As a part of a wider strategy, we have to identify major competitors on the market, starting with thorough research based on their solutions, products and audience groups. Thanks to competitive analysis, we can not only identify new business opportunities and ideas for development but also pinpoint current trends on the market and define specific user needs. With the help of our experienced market research team, we can make sure that your product fits right in.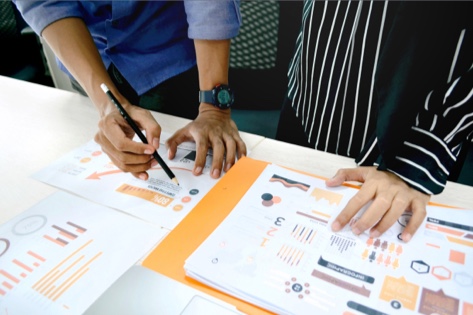 Business & market insights
With data-based analysis, we explore market needs, UX-driven designs, and the latest functions that could make your app or web page work seamlessly. We cover the entire Build-Measure-Learn cycle, from the assessment of your product performance, through user-based optimisation and implementation of new features, to validation of the decisions with a controlled product release process and A/B testing. This helps us design your app with attention to detail and high usability.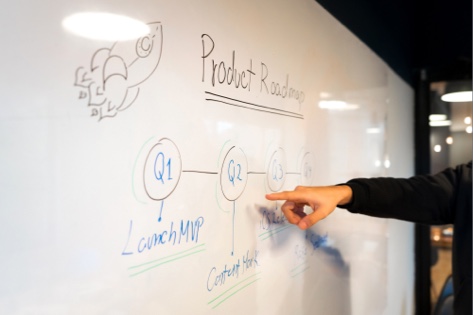 Roadmap recommendations
A tailored plan needs a comprehensible roadmap that will help you see through all the milestones and components that need to be assigned and developed. An organised workflow is crucial for the app or webpage timelines and a consistent development process. In such a workflow we can include iterations, recommendations, testing and points of communication that need to be planned throughout the process. With this plan, we will show you a clear path to your product goals.
Tangible results, right on schedule
Need your idea verified fast?
Why go with product strategy consulting?
Better opportunities
We shape your product vision and apply our industry experience to advise you on the winning strategies for understanding of the market, user needs and business opportunities ahead of your product.
A well-defined roadmap
Having a defined business goal and a detailed plan of getting to it is a crucial part of the process. We will provide you with a step-by-step roadmap of your product's success.
Reduced risk
Avoid investing in under-tested products that won't perform on the market – a strong product strategy will ensure your idea is well-researched, in high demand, and meets your business requirements.
New markets
Test your product in new fields, conquer international markets, and find foreign investors thanks to early quality prototypes. We will make sure that your idea is appreciated worldwide!
years in remote
software development
digital solutions
delivered
of all projects
conducted remotely
Why Miquido?
We design award-winning digital products based on data-driven strategy. Our experience in business-oriented software development ensures we release highly functional market-oriented products.
Client-oriented approach
Thorough research, workshops and communication funnels are all included in our development process, so we make sure to be on the same page with you every step of the way. We take into account your project's scope, scale, as well as your business model and provide a detailed analysis of the market alongside insightful recommendations.
Comprehensive workshops
We believe that teamwork & communication are the key factors in understanding the idea and workflow of your future product. That's why we set up personalised workshops that provide an opportunity for the team of experts to swiftly find answers to all product-related questions.
Product-market fit
We want your product to succeed as much as you do! That's why throughout the whole Build-Measure-Learn cycle we focus on research and data to create effective and trustworthy build ups. We estimate the product performance, optimise UX, run A/B testing, and provide a controlled product release.
Award-winning company
Our apps and services are designed with value. This translates into high usability of the products we build, as well as into an appreciation of both business and IT communities. Thanks to our portfolio of over 150 completed projects, we have been recognised by the Mobile Trends Awards, Fintech Awards, and UK App Awards.
See our references
We design, you excel. Read our client testimonials on our highly appreciated work!
The product design element in our initial workshop, alongside the rest of the team, was vital in helping us to shape our final product. Product design allowed us to quickly identify what was missing in our user journeys and also how we wanted to create and formalise these journeys moving into production. The Miquido team were very well versed on best practices and flexible in accommodating our wishes. Working with the product design team was a smooth and seamless partnership!
At the beginning of cooperation with Miquido, we had a lot of ideas for product development, but no specific plan. The two-day workshop helped us to broaden the perspective, sort out areas and create a backlog of tasks for further work on the mobile app.
This is how product strategy is born
1

Discover

2

Research

3

Ideate

4

Prototype

5

Optimise
Evaluating your idea
Discover
We want to understand the scope of your project and elaborate on its main goals, the target audience and key features. Every great product strategy begins with an idea, and we want to make the best of it! During this phase, we will discuss the potential functionalities, tech solutions and time required to deliver them. At the end, we'll have a development quotation and schedule ready.
Market analysis and insights
Research
A flawless software product is the outcome of a well-defined vision and research-driven data that allows us to design an app that exactly fits your customer needs. We dive into target group research, trends and benchmarks, as well as market strategies to analyse the specifics of your industry. Our team identifies new opportunities for your business and sets up a sound Unique Value Proposition for your product.
Brainstorming the blueprint
Ideate
It's time to make use of our knowledge and work together on creating a one-of-a-kind product suited to your business objectives. During customer-tailored workshops we will brainstorm the main objectives of product design such as user personas, customer journeys, possible product solutions, and more. This is also the point when we can wireframe all the essential features.
Seeing where we can take you
Prototype
Now that we have our roadmap to success, we want to envision it in a clickable prototype that clearly demonstrates what your product can do and allows you to test your idea among potential users. We aim to deliver a product with a meaningful set of features and an intuitive design, so our process will be divided into iterations that will allow us to improve the project further on.
Ongoing support & enhancements
Optimise
Miquido takes pride in building long-term partnerships with our clients, so we can continue supporting and upgrading your product even after it's been released to the market. Whether you decide to postpone the development and focus on your product design initiatives, or if you decide to jump into programming straight away – we'll be happy to help! Just let us know what's up and we'll get straight to work.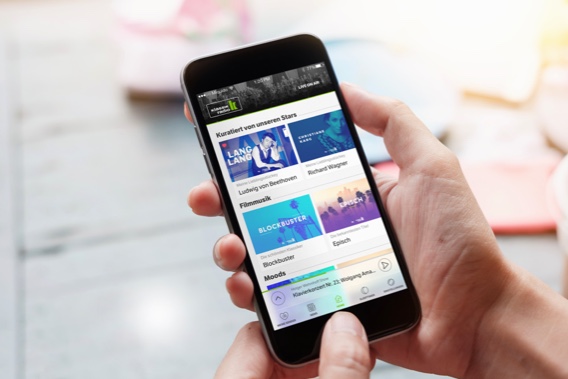 Custom app development
With a defined product strategy and a polished idea, you can start working on the right solution for your unique business requirements. For that purpose, we offer our custom design and development services. By choosing a solution tailored just for you, you can be certain that there are no unnecessary features, and you're free to adjust it to your specific needs. We make sure to fit the development schedule and budget to your business plan, and you can count on our support and maintenance once the project is complete.
Learn more about custom apps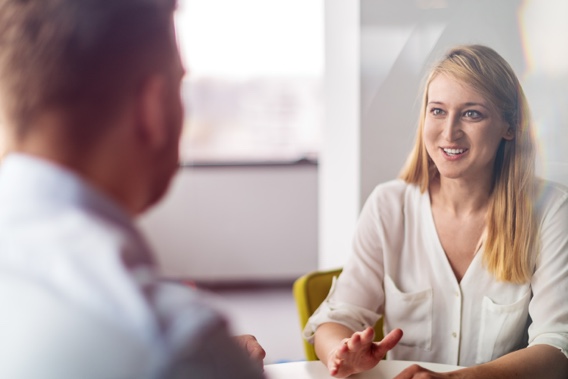 Find your industry in our portfolio of satisfied clients
Check what we can do for your business
Browse through our tech solutions to choose the ones that fit your requirements or let our consultants advise you on what's best in your case!
Want to talk about your idea?

Hi, I'm Maciej, Head of Design at Miquido. Fill in the form to the right and we'll get in touch soon!
The controller of your personal data is Miquido sp. z ograniczoną odpowiedzialnością sp.k. with its registered office in Krakow, ul. Zabłocie 43a, 30-701 Kraków. We process the above information in order to answer your questions, contact you and conduct business communication, and if you tick the checkbox, to send you messages containing commercial, business and marketing materials.
The basis for the processing of your data is your consent and Miquido's legitimate interest.You can unsubscribe from the marketing communications at any time. You also have the right to access data, the right to request rectification, deletion or limitation of their processing, data transfer, the right to object, as well as the right to lodge a complaint to the supervisory body. Full information about processing of personal data can be found in the Privacy Policy
Show more