The healthcare software solutions of tomorrow
Enhance your IT solutions for the healthcare industry with the latest technology

Experienced medical software development company
The complexity of healthcare operations requires the tech that can meet the challenge. At Miquido, we know how to achieve synergy between the latest software solutions and the demands of the healthcare industry. Just like medical professionals, we want to change the world for the better. And we've got just the right tools for that.
Want to build a game-changing medical application?
Browse through the healthcare software solutions we specialise in and let's get straight to business!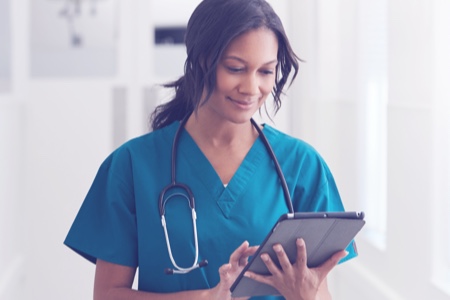 mHealth app development
Our custom-made mobile applications are completed according to the latest health protection standards. We will guide you every step of the way to help you ideate, design, and develop advanced communication solutions for both internal medical purposes and at the patient-doctor level. All within the reach of your smartphone.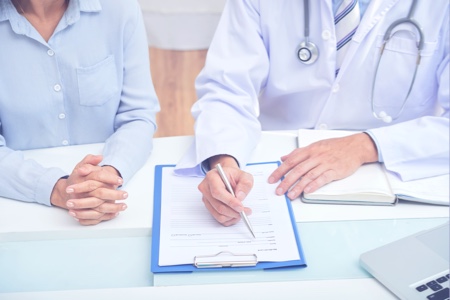 Health data management
In healthcare, record keeping is paramount. We offer advanced digital solutions for the storage, protection and analysis of medical data derived from various sources. The Miquido team can develop software systems providing specialists with a comprehensive approach to health data and patient medical histories.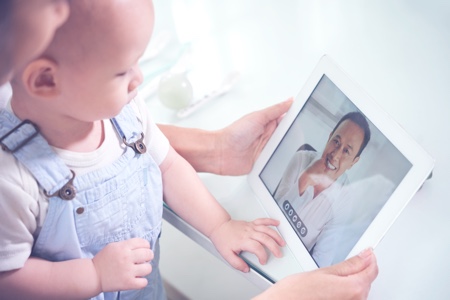 Telehealth
Our team excels at building bespoke software for long-distance communication purposes. We design and develop medical software suitable for remote diagnosis and consultation. With a special focus on medical data security, we build applications allowing for the safe transfer and analysis of medical records.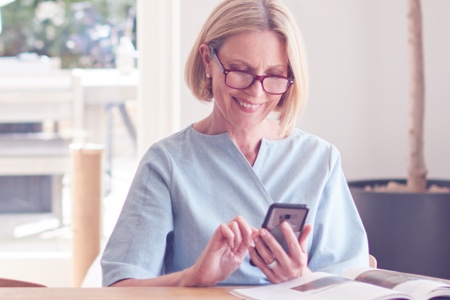 Remote health monitoring
We create medical apps for remote health monitoring and disease control, which saves time for both doctors and patients. Continuous remote observations help reduce risks associated with chronic disease progression. To properly address the requirements for remote patient care, we develop data-driven recommendation solutions.
Tangible results, right on schedule
Need your idea verified fast?
years in remote
software development
digital solutions
delivered
of all projects
conducted remotely
Still not convinced?
Don't take our word for it – see what our clients have to say about their experience with Miquido:
We were impressed with Miquido's creativity, communication, and quick understanding of what we were trying to achieve.
They have a high degree of professionalism in their interactions and good organisation.
Miquido has great communication, which makes any business transaction easier, and they have a high level of skill across the company.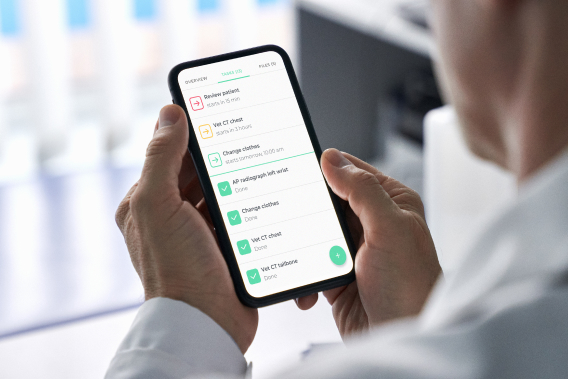 Custom healthcare app development
Not sure if a customised application is the best choice for your healthcare company? Let us disagree! Thanks to individually tailored features and technologies included in your custom product, you can bring your idea to life exactly the way you planned. Invest in the future of your application today and opt-in for the best software, instead of settling for out-of-the-box solutions.
What is there to gain? Recognizable design to help you stand out and build a strong brand. Scalability and flexibility that lets you adjust your product as your business grows. No unnecessary features, but a product that is tailor-made for you. A development schedule and budget adjusted to your business plan. Full application support and maintenance. And that's just to name a few!
Learn about custom apps
We offer more than just medical software development
Match your services with the right technology
We rely on a cutting-edge tech stack to bring the most complex healthcare solutions to life. See what we'll be working with:
Want to talk about your idea?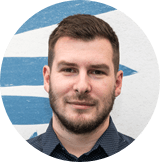 Hi, I'm Sebastian, Account Executive at Miquido. Fill in the form to the right and we'll get in touch soon!
The controller of your personal data is Miquido sp. z ograniczoną odpowiedzialnością sp.k. with its registered office in Krakow, ul. Zabłocie 43a, 30-701 Kraków. We process the above information in order to answer your questions, contact you and conduct business communication, and if you tick the checkbox, to send you messages containing commercial, business and marketing materials.
The basis for the processing of your data is your consent and Miquido's legitimate interest.You can unsubscribe from the marketing communications at any time. You also have the right to access data, the right to request rectification, deletion or limitation of their processing, data transfer, the right to object, as well as the right to lodge a complaint to the supervisory body. Full information about processing of personal data can be found in the Privacy Policy
Show more