Technologies and languages carefully selected to support the boldest business ideas
We are a team of 180+ software development and research experts, ready to support your business growth with leading-edge technology. Browse through our tech stack and see what we can do for you!

Development platforms, technologies and languages
We solve business challenges with cutting-edge technology and data-driven research. Looking to introduce a state-of-the-art digital product into your business strategy? Not sure which programming language is the right fit for your next app? We are here to help you choose a tech solution that will work best!
Tangible results, right on schedule
Need your idea verified fast?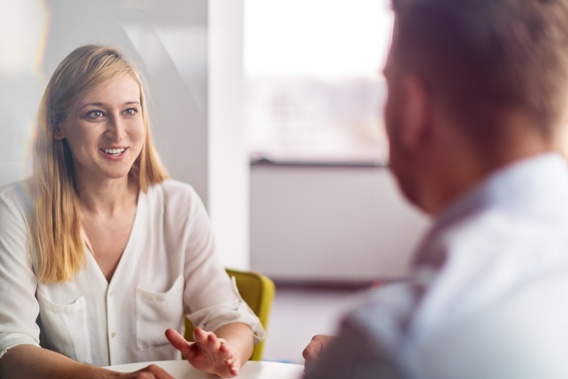 Our technologies for industries
See what we can do for you
years in remote
software development
digital solutions
delivered
of all projects
conducted remotely
See what our partners say about our services
Not sure if Miquido is the right choice in your case? You don't need to take our word for it. Browse the opinions of our clients and discover the benefits of working with us!
They were able to put together a very strong team on short notice. All people involved from Miquido – Developers, PM, Design, QA or Account Executive – were very proactive and open for discussion regarding the project.
They delivered high-quality results in a timely manner.
We were very impressed with the quality of Miquido's staff. Miquido's team is technically very good, and they worked hard and contributed to the project. Their flexibility was one of the things that really stood out.
Our development process
1

Scoping & estimation

2

Workshops & preparation

3

Design & development

4

Product release

5

Product growth
Understanding the nature of your project
Scoping & estimation
First things first! We identify the scope of your project and take our time to understand your needs, business plans, and expectations. If you decide to develop an MVP first, we define its scope together. Thanks to that, we can give you a general development quotation and schedule.
Shaping the vision and discussing the details
Workshops & preparation
We want to make sure your idea turns into a huge success. To help you choose the best strategy or sharpen your vision, we put together a session of Data, Product or Strategy workshops – whatever best fits your needs. At the end of this phase, we have wireframes of your app and the first design drafts, we've gathered development requirements, and prepared the basic documentation of the project. All set!
Bringing your project idea into reality
Design & development
Time to get to work! Once the project kicks off, we complete the designs, and start developing your application. Also, we see you as our development partner and that's why we encourage you to be fully engaged throughout the project. The length of this phase depends on the app size and complexity. It usually takes us 3 months to create a fully-functional MVP.
Introducing your product to the market
Product release
Time to shine! As soon as your product is good to go, we take care of the deployment and release. Timing is crucial here: we make sure that every individual part of the system is released on schedule and works seamlessly, without any downtime. If it's a mobile app, we take care of the app store listings as well. Once your application is live, we also provide ongoing support.
Taking good care of your product
Product growth
The MVP is released, but your journey to success is only beginning! Here at Miquido, we aim at building long-term partnerships with our clients. We'll help you improve your product based on the users' real feedback, gather all the analytical data, or introduce additional features to your app that will leave your competition without a chance. So, let's get to work!
Want to talk about your project?

Hi, I'm Sebastian, Account Executive at Miquido. Fill in the form to the right and we'll get in touch soon!
The controller of your personal data is Miquido sp. z ograniczoną odpowiedzialnością sp.k. with its registered office in Krakow, ul. Zabłocie 43a, 30-701 Kraków. We process the above information in order to answer your questions, contact you and conduct business communication, and if you tick the checkbox, to send you messages containing commercial, business and marketing materials.
The basis for the processing of your data is your consent and Miquido's legitimate interest.You can unsubscribe from the marketing communications at any time. You also have the right to access data, the right to request rectification, deletion or limitation of their processing, data transfer, the right to object, as well as the right to lodge a complaint to the supervisory body. Full information about processing of personal data can be found in the Privacy Policy
Show more