Legacy application modernisation
Reduce time and the day-to-day costs of IT management with legacy modernisation services
Let's work together
Reduce IT costs and innovate effortlessly with legacy software modernisation
Staying competitive in an ever-evolving business landscape marked by technological advances such as AI, metaverse, and AR requires continuous work on software quality and functionality. Take advantage of personalised legacy application modernisation services and jump on the innovation bandwagon. Get a comprehensive solution to your everyday business struggles: ensure your applications are as efficient, secure and productive as possible. Reduce IT costs and innovate freely with modernised, scalable software.
How can your business benefit from legacy app modernisation?
Organisations that use outdated software are subject to security, financial, and efficiency risks, including data breaches, increased IT costs and prolonged downtimes. Ensure that your software keeps your business growing and makes the best use of the current resources for further development and innovation. Take advantage of legacy software modernisation and join next-generation leaders who prioritise digital acceleration fueled by cloud services, mobile technologies, machine learning and AI.
Lower maintenance costs
Legacy software often requires specialised knowledge and resources to maintain and support, making it expensive to keep the system running. Application modernisation solutions help businesses reduce costs by unifying the tech stack within the organisation, reducing licensing costs and avoiding unexpected expenses related to system downtimes and data loss.
Top-notch security
Security vulnerabilities resulting from legacy software increase the chance of ransomware attacks, malware and data breaches – giving hackers a back door to strategic systems within your organisation. Prevent from difficult-to-mitigating security issues. Leverage legacy modernisation services: enterprise cloud solutions and software audits to minimise the risk of data leaks.
Agility and easy integrations
Handle more data, users and transactions and effortlessly respond to changing market conditions. Ensure your software is accessible to potential customers and supports different devices and platforms. Integrate with newer systems, technologies and microservices to improve your business functionality and dynamically customise or scale your digital product.
Improved performance
Don't let the outdated code, poor architecture, and lack of support for modern operating systems affect your business opportunities. Modernising legacy applications will allow you to optimise the performance, improve responsiveness, increase productivity and boost revenue. Take advantage of a personalised modernisation strategy, covering performance-oriented techniques like caching, load balancing, and database tuning.
Enhanced functionality
Stay competitive, keep up with evolving customer needs and take advantage of new business perspectives. Use legacy app modernisation to improve UX/UI, integrate seamlessly with cloud platforms, deploy scalable microservices architectures or build brand new app features. Enhance the functionality of your software and ensure your product is ready for further scaling or improvements.
Better compliance
Ensure your software meets current regulatory requirements specific to your industry or region and data protection laws like GDPR or CCPA. Avoid legal or financial consequences and reputational damage. A well-thought legacy app modernisation strategy will allow you to efficiently update security measures, improve data management processes and automate compliance checks and monitoring.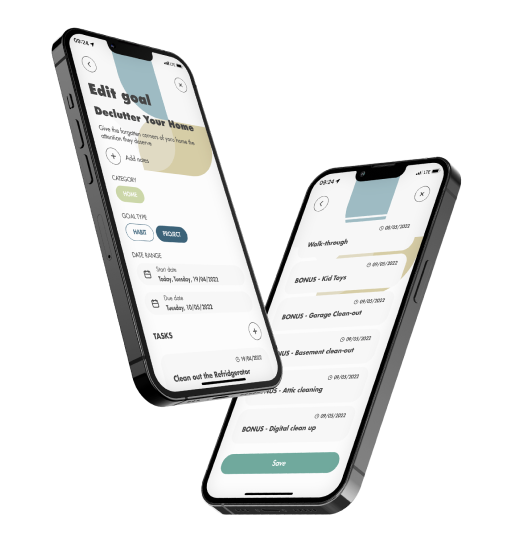 Dolby On Case Study: Clear, crisp, high-quality audio – instantly
Dolby On is a mobile application that makes recording high-quality content fast and incredibly simple. With Dolby On, users can capture audio, video and livestream with professional-grade sound. Just tap "record" and the app will instantly analyse your sound and apply the right touch of EQ, compression, noise reduction, stereo widening and more.
The solution is available for both iOS and Android. Our team was tasked with taking over the project from another vendor and further developing both apps. See how it turned out!
App downloads on Google Play
Tech stack
Legacy application modernisation services
Update, improve or rewrite existing applications to maximise their long-term value by enhancing functionality, performance and security. Software development, business strategy and DevOps experts at Miquido help organisations compose clear legacy app modernisation roadmaps out of tailor-made services optimised for specific business challenges. Discover our legacy application modernisation services and identify the best solutions to suit your needs.
Software audits
Put your current software through detailed functional, performance, security or usability audits and assess whether it is as up-to-date and secure as it should be. Reveal the opportunities for future upgrades and the legacy solution's potential defects, vulnerabilities, and expired features. Discover the best chances of improving your software's usability, performance and reliability and cutting maintenance costs along the way.
Cloud migration
Move your applications and services to the cloud and operate with agility, innovate boldly and accelerate your digital transformation. Transform your ways of working and unlock the next level of security, scalability and adaptability with disruptive cloud computing technologies, such as Amazon Web Services or Google Cloud Platform. Whether you decide to move your existing solution to the cloud or require help designing a new project – take advantage of cloud cooperation models based on your business needs.
UX audits & UI redesign
According to Nielsen Group research, usability redesign increases the desired business results by an average of 135%. Take advantage of UX audits and UI redesign to boost conversions and strengthen brand positioning while reducing project costs. Thanks to effective 1, 2 or 3-week programs developed by Miquido experts, you will learn how to set the proper development process milestones and what quick UX/UI fixes can increase user satisfaction and drive more sales.
Code refactoring
Do you need to adapt swiftly to changing business requirements? Consider improving legacy system code structure, efficiency, and maintainability without changing its external behaviour. Make your codebase organised, easy to understand, and simple to provide a foundation for future development. Leverage code refactoring to eliminate bad code smells, reduce the cost of bug fixes, streamline testing and enhance performance.
Why choose application modernisation solutions by Miquido?
Miquido enterprise application modernisation experts will help you determine when to optimise your software and how to approach the process just right for your business. As a full-service software development company, Miquido provides a complete spectrum of solutions to modernise mobile and web applications. From product strategy consulting, UX/UI design and frontend development to building complex backend architectures and cross-platform apps, our legacy app modernisation specialists always tackle tasks with the curiosity of a startup and the efficiency of a market leader.
Custom legacy software modernisation approach
Choosing our custom legacy application modernisation services gives you complete flexibility and control over the final outcomes. The client-oriented Miquido teams prioritise understanding your business context and adjust testing, auditing and deployment methods to your specific needs. Hence, each modernisation project at our company is preceded by an extensive research and discovery phase focused on comprehending your challenges and motivations.
Professional modernisation advisory
The goal of each legacy software modernisation project at Miquido is not only to provide efficient, secure software but also to prepare prospective solutions enabling long-term business development. Thanks to in-house competencies in data science, AI and product strategy & consulting, Miquido effectively implements software development projects and advises companies in making data-driven technological decisions that affect their business future.
Proven track record in enterprise software development
Within 12 years, Miquido has provided over 250 digital solutions for companies across 16 industries. With many of our clients being renowned global brands such as Warner, Dolby, TUI and Skyscanner, our teams know what aspects to pay attention to when modernising enterprise software. Thanks to efficient internal processes and perfect, agile work organisation, Miquido digital solutions effectively help our partners accelerate innovation and optimise costs.
Get to know our work process
1

Scoping & estimation

2

Workshops & preparation

3

Design & development

4

Product release

5

Ongoing support
Scoping & estimation
First of all, we'd like to learn about your product idea and identify the scope of your project. For that, we gather all the crucial info about your business goals and expectations. We discuss the potential features, tech solutions and time required to deliver them. By the end of this stage, we should be able to provide you with a general development schedule and an estimated project price.
Workshops & preparation
To make sure that your custom solution becomes a success, we put together a series of personalised workshops tailored to your needs. Sample workshops can focus on Data, Product design, or Strategy – you make the final call. After we've answered each other's questions and reached a common vision, we prepare the wireframes and the first design drafts, development requirements, as well as all the basic documentation of the project.
Design & development
This is when your idea truly comes to life! We finalise the UX/UI designs and begin the development of your web or mobile application. Keep in mind, that every project is unique so there's no one-size-fits-all way to tell how long it's going to take, but as a rule it takes us up to 3 months to create a fully-functional minimum viable product – your MVP. That is the version of your solution ready to be released to the market.
Product release
Your app is ready to be released to the market! After the development is complete, the MVP is tested, and every stakeholder is satisfied, we take care of the deployment and release. As time is of the essence during this phase, we make sure everything goes according to schedule and the entire process is as seamless as it gets.
Ongoing support
Your custom digital product is released, but our work doesn't necessarily end here. We pride ourselves in building long-term relationships with our customers; if you'd like to upgrade your product with some additional features over time, if there is a particular enhancement that you'd like to try out, or if you simply want us to take care of maintenance and support, we're always happy to help! In case you choose to let your in-house team to take over the project, we'll ensure the transition goes without any surprises.
Miquido's team was well-organized and delivered on all their promises. Thanks to their expertise, the final products offer more features and integrations than originally expected."

Jacqueline Mell Product Manager at Herbalife
They are quick to respond to our needs and ideas, being primarily client-oriented and willing to suggest their improvements and ideas."

e-Commerce Coordinator at TUI
Our clients win recognition across industries
Legacy application modernisation FAQ
What are legacy apps?
Legacy apps are software applications that have been developed using older technologies. These applications may have been created years ago and still run on outdated hardware or operating systems. Legacy apps are often challenging to maintain and update, as they may lack the flexibility of modern applications.
Despite their age and potential limitations, legacy systems are critical to many businesses and organisations, as they often perform essential functions and keep important data. However, as technology evolves and business needs change, legacy apps can become increasingly costly to maintain.
That is why at some point, it is crucial to modernise legacy apps. This may involve refactoring code to make it more modular and maintainable, updating the application's user interface to improve usability, or migrating it to a newer platform or cloud environment. In some cases, rebuilding the application from scratch may be more efficient using modern development tools and practices.
What's the process of legacy app modernisation?
The process of legacy app modernisation can be a complex undertaking, as legacy apps often may be tightly integrated with other systems. Here is a general overview of the steps involved in modernising a legacy app:
Evaluation and planning: The first step in modernising a legacy app is to assess its current state to identify and plan the areas for improvement. This may involve analysing the app's architecture, codebase, and performance and identifying any security vulnerabilities or compliance issues.
Refactoring: This phase involves changing the app's codebase to improve its quality, maintainability, and performance. This may include updating the app's programming language or framework, restructuring the codebase, or removing deprecated features.
Updating the User Interface: The user interface of a legacy app may be outdated and difficult to use. Updating the UI can improve the user experience and make the app more appealing to users.
Migrating: In some cases, it may be necessary to migrate the application to a newer platform or cloud environment. This can improve performance, scalability, security and reduce maintenance costs.
Testing and Deployment: After the modernisation process, the app should be thoroughly tested to ensure that it functions as expected. Once testing is complete, the app can be deployed to production.
By following these key steps, software development companies can successfully modernise legacy apps, improve performance, and reduce maintenance costs while ensuring that the application remains relevant and effective for years.
How much does it cost to modernise legacy software?
The cost of modernising legacy software can vary widely depending on the application's specific needs, the complexity of the overall modernisation process, the resources required to complete the project, or the technology chosen. Therefore, quantifying the exact cost of legacy app modernisation takes time and effort.
However, it is estimated that the cost may vary from $30 000 to $150 000 or more. Modernising an application is a good business decision because it significantly reduces product maintenance costs, increases productivity, data flow and security, and eliminates compatibility issues.
The cost of modernising legacy software can be divided into three main categories: assessment and planning, development, and deployment. The evaluation and planning phase involves evaluating the existing software and determining the scope of modernisation required. The development phase involves updating the software to meet modern standards, such as improving user experience, scalability, and security. The deployment phase involves deploying the modernised software and ensuring it works as intended.
Ultimately, the cost of modernising legacy software is an investment in the future of the software and the business. While the upfront cost can be significant, modernising legacy software can improve efficiency, increase revenue, and better customer satisfaction.
Let's talk about your next legacy app project
Fill out the form – we will get back to you shortly.
The controller of your personal data is Miquido sp. z ograniczoną odpowiedzialnością sp.k. with its registered office in Krakow, ul. Zabłocie 43a, 30-701 Kraków. We process the above information in order to send you messages containing commercial, business and marketing materials.
The basis for the processing of your data is Miquido's legitimate interest – informing customers about news and changes to our offer as well as providing information about products that may be useful in their business. You can unsubscribe from the marketing communications at any time. You also have the right to access data, the right to request rectification, deletion or limitation of their processing, data transfer, the right to object, as well as the right to lodge a complaint to the supervisory body. Full information about processing of personal data can be found in the Privacy Policy.
more
They trusted us