The personal trainer in your pocket
Travel & Leisure

About Trainn Solution
The all-embracing digital transformation is one of the most noteworthy things that have happened to the fitness sector. At-home workout platforms, VoD services, and mobile applications have turned physical exercises into an accessible, universal form of self-care. Thanks to fitness apps, sport is no longer a whim that requires considerable financial or time resources, specialised equipment, or a gym pass.
At the same time, when it comes to wellness, there is one unquestionable advantage of individual trainer care: the personal touch. A pinch of empathy, a motivational talk, or an additional professional recommendation. All of this served in an adequate context, tone, and at the right moment.
That being said, the fitness mobile app Trainn has it all. A custom personal trainer approach? Checked! Speed, flexibility and cost-effectiveness of the mobile application? Here you are! Let's discuss how we managed to translate the fitness expertise of personal trainer turned entrepreneur Sarah Louise into an advanced algorithm for generating workout plans.
Services
Product strategy & consulting
UX/UI Design
Mobile app development
Frontend & backend development
Tech stack
Flutter
Java
Angular
Body
The background
Trainn is a cutting-edge mobile application which combines impeccable UX/UI, advanced programming, and unparalleled wellness know-how to help users achieve their individual fitness goals. Given its complexity, it's hard to believe that the primary idea behind the Trainn is one person's work! Trainn's founder, Sarah Louise, is a recognised fitness coach aiming to popularise her holistic wellness method without compromising the quality of her professional approach. Hence, the core Trainn feature is the enhanced workout customisation, making the mobile app a truly inclusive experience.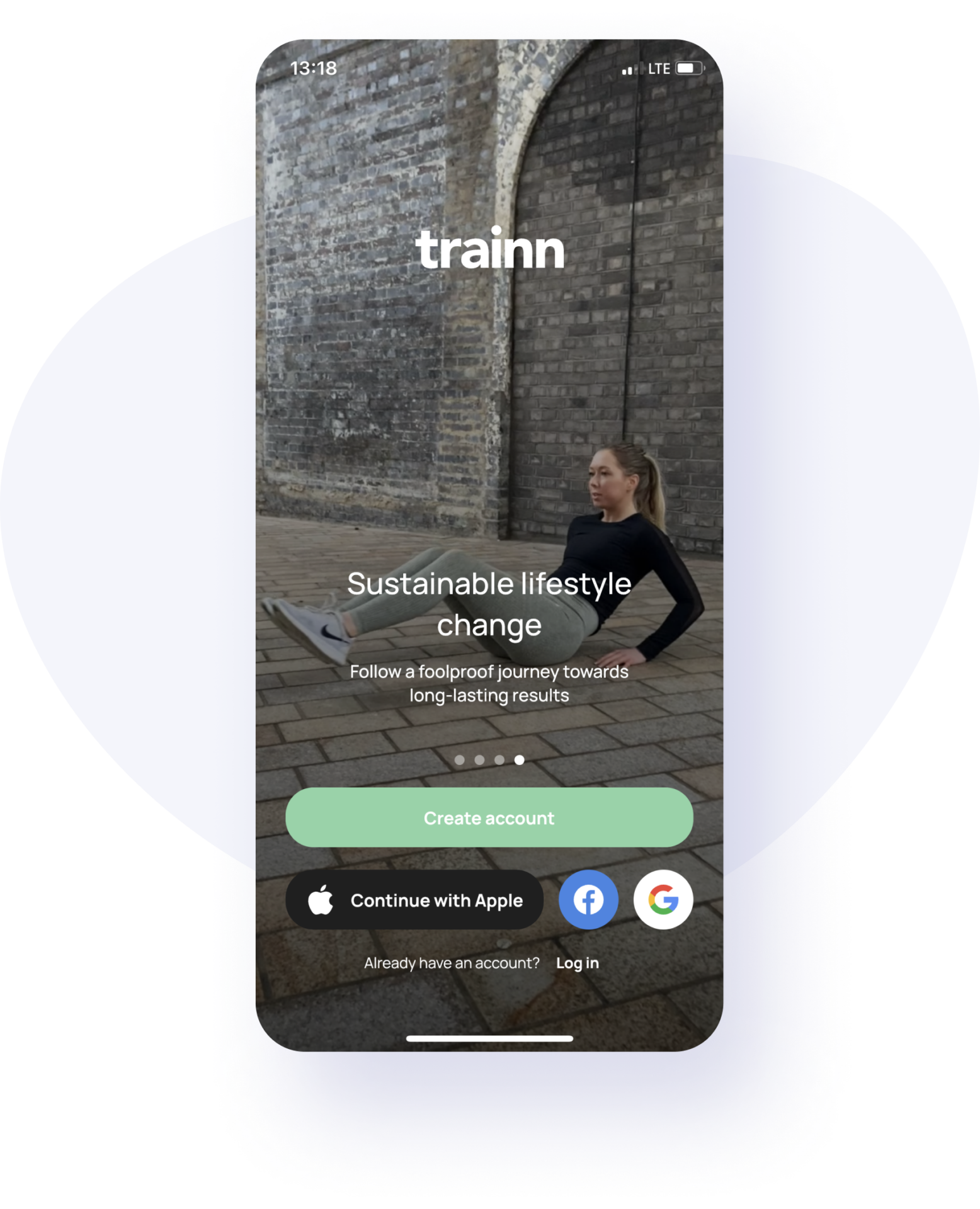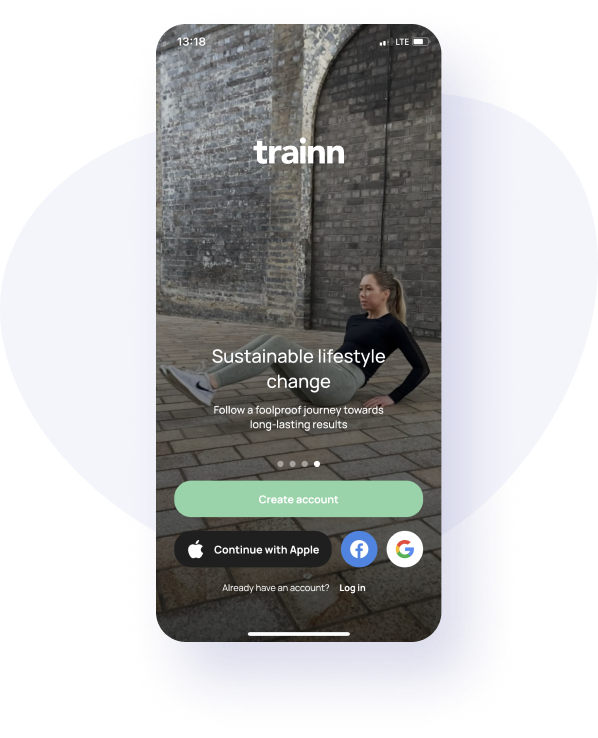 Our solution
Thanks to the tailor-made workout generation algorithm, Trainn became one of the most unique fitness mobile apps available on the market. Given the high, specific business expectations and the strict timeline, our product design team organised strategic workshops that helped us define the core features and agree on the minimum viable product. During the comprehensive ideation and consulting phase, our joint teams polished the final idea in a way that allowed us to set an ambitious yet achievable goal: to deliver the MVP in just 3 months.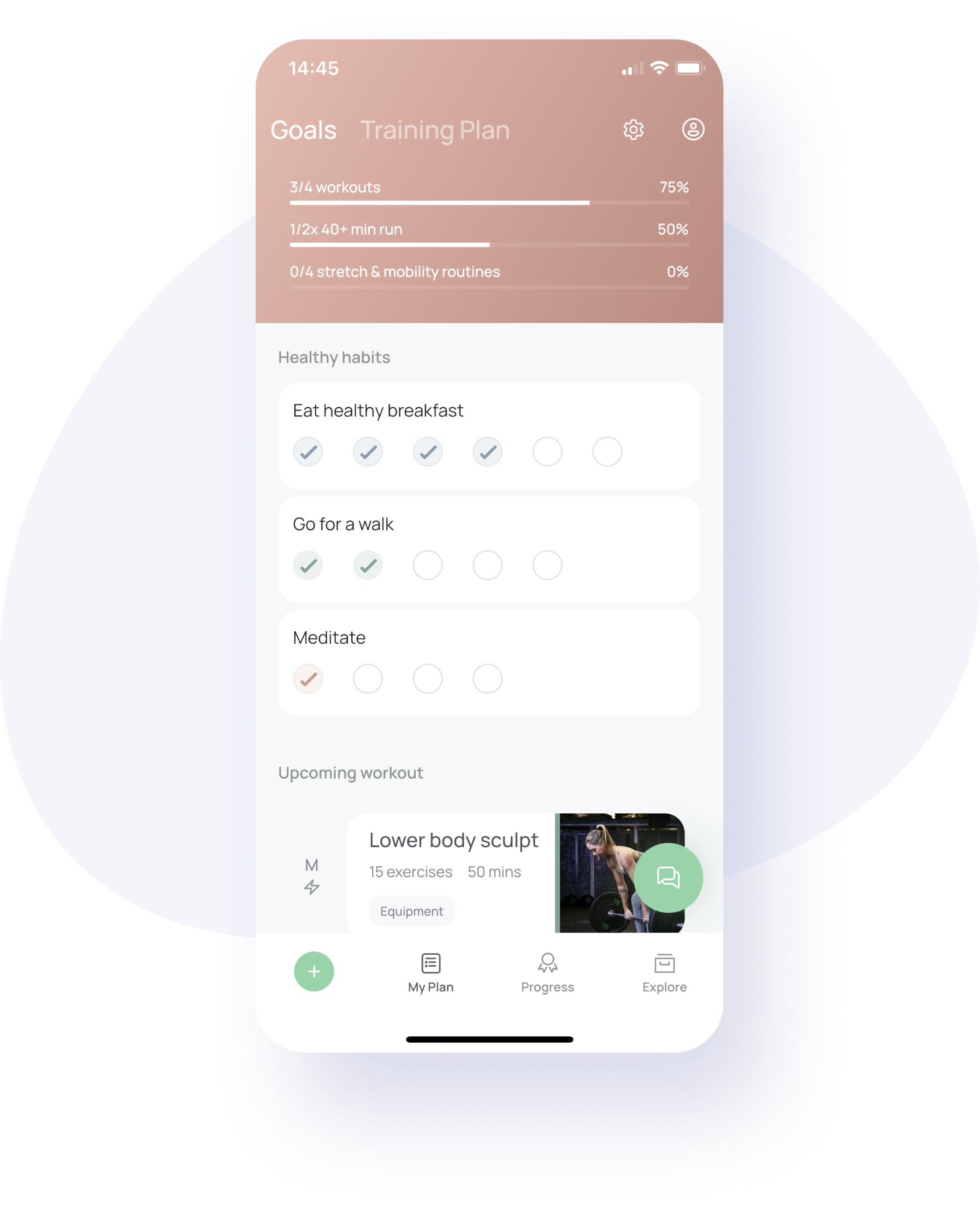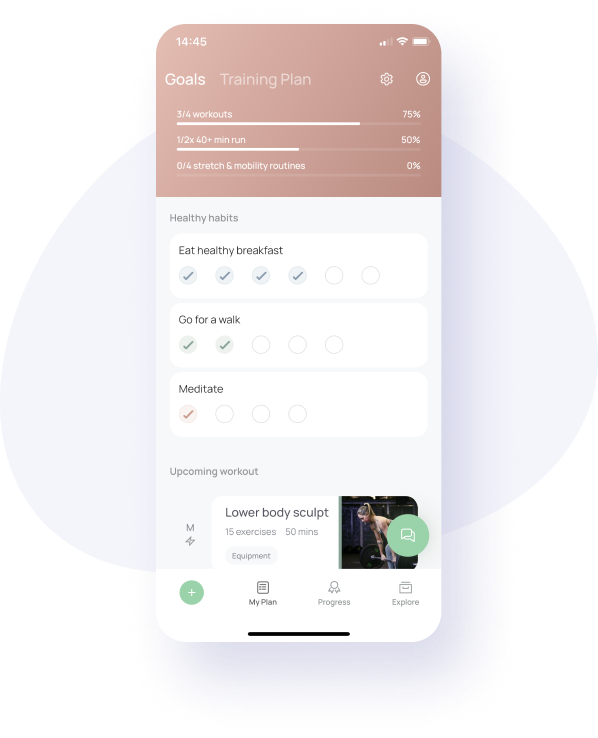 Cost-effective development
Our product design team decided to start with a wireframing phase that helped the client to narrow down the business idea in a way that allowed us to create a complete mobile application within a strict deadline and budget. Then, the Miquido team smoothly proceeded to the UI design phase, whose final stage coincided with the mobile app development phase. To optimise the development and yet deliver a complete and efficient product, we chose the cross-platform framework Flutter – which enabled us to develop iOS and Android mobile apps simultaneously. Thanks to the efficient work of all our teams and excellent communication flow with our client, the Miquido backend team was able to take their time to perfect the real star of the Trainn app: the tailor-made workout generation algorithm.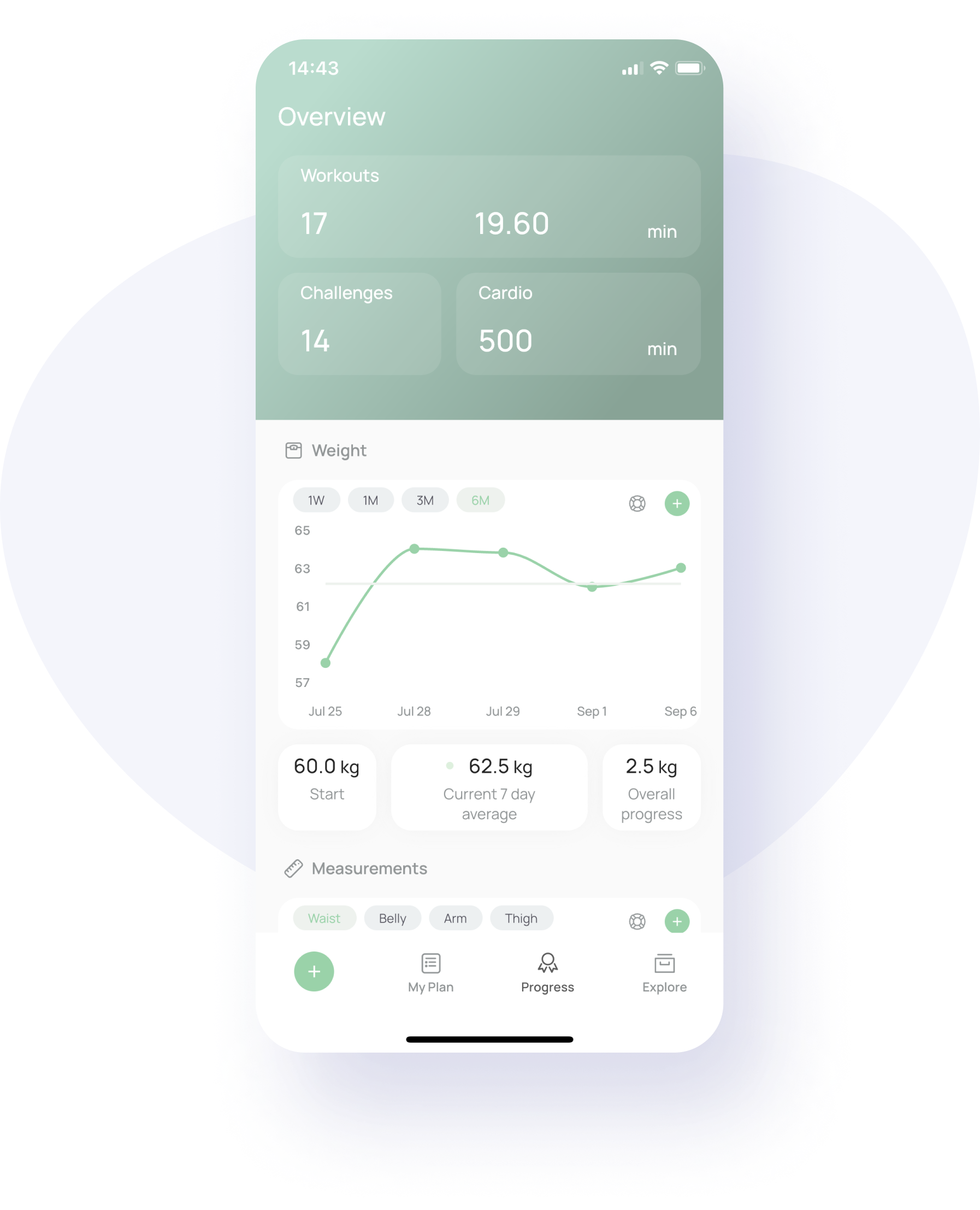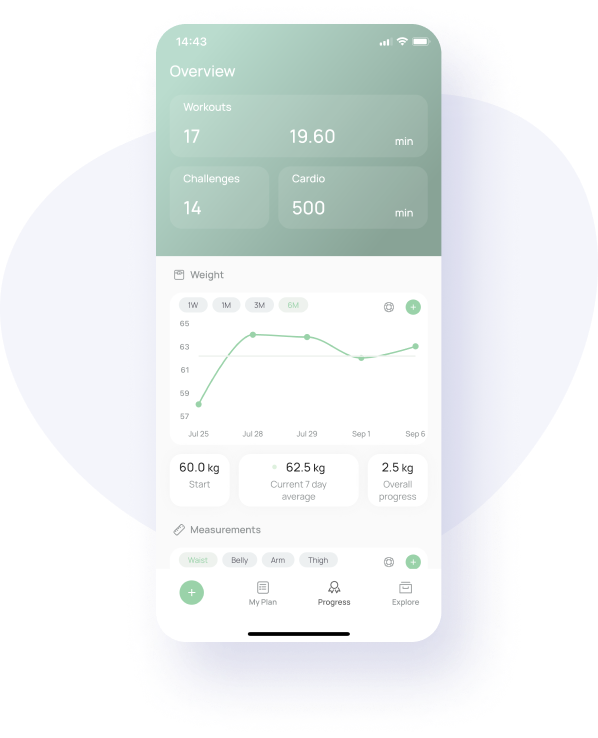 Our results
Thanks to the tailor-made workout generation algorithm, Trainn became one of the most unique fitness mobile apps available on the market. The thoughtful, extensive onboarding process allows users to define specific wellness goals, but also to ultimately adjust the individual fitness plan to their needs. The algorithm developed by Miquido processes the user's questionnaire and creates the optimal workout plan based on pre-definied rules and dependencies determined by fitness professionals. Sounds like a perfect fitness app, doesn't it? But there's even more to that list of top-notch features!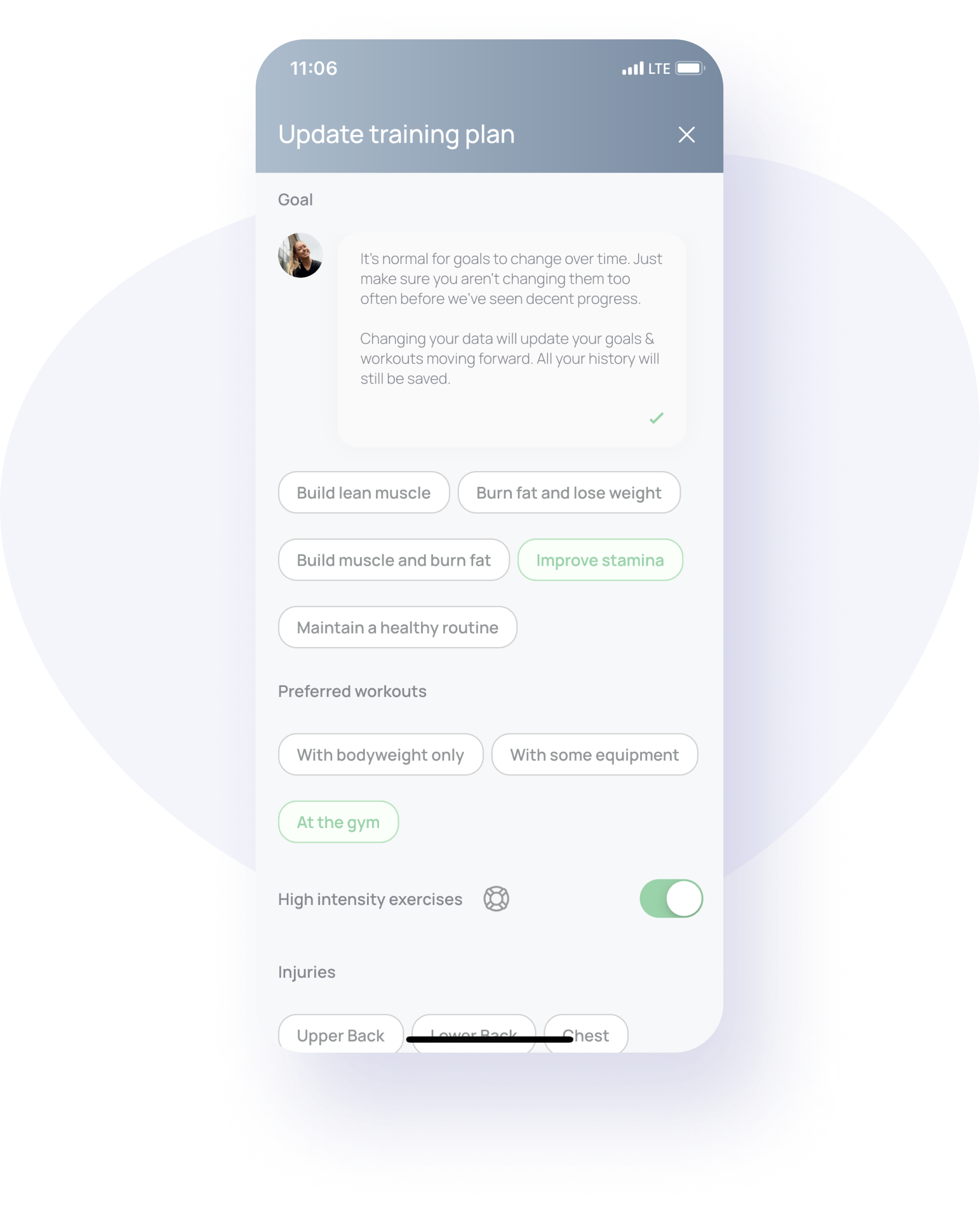 Personalised fitness journey
Knowing how much the client cared about reflecting the individual personal trainer experience in the mobile app, our team developed several features and micro-features that motivate and guide the user throughout his fitness journey. Personalised healthy habit trackers, weekly check-ins, additional recommendations, interactive FAQs, chats with experts, and comprehensive progress monitoring… The amount of hidden functionalities, enhancements, and extra materials makes Trainn a real gem in wellness apps. And it is no exaggeration to say that the unusual personal touch incorporated in all Trainn features truly elevates this mobile app to a new level: an actual personal trainer in your pocket.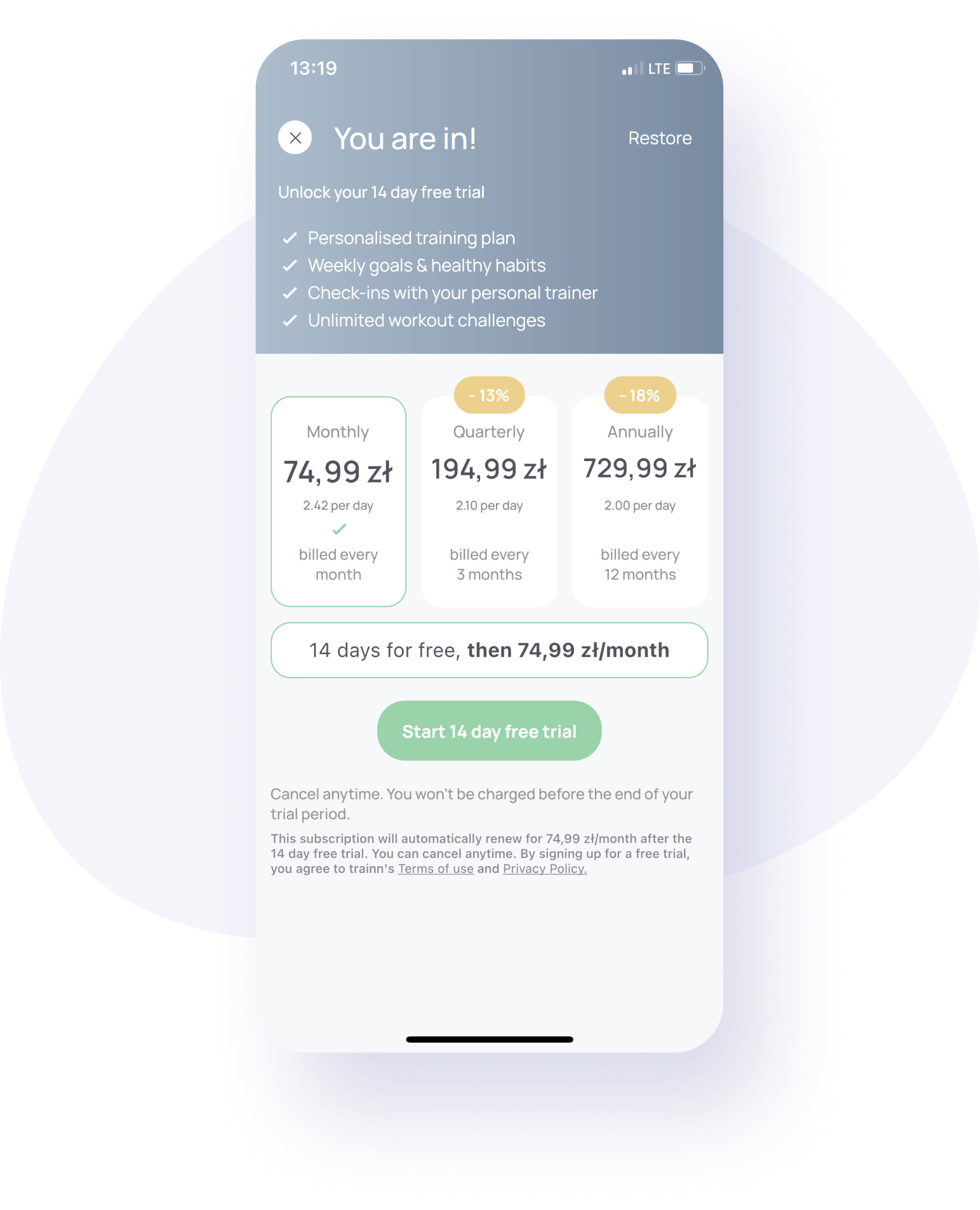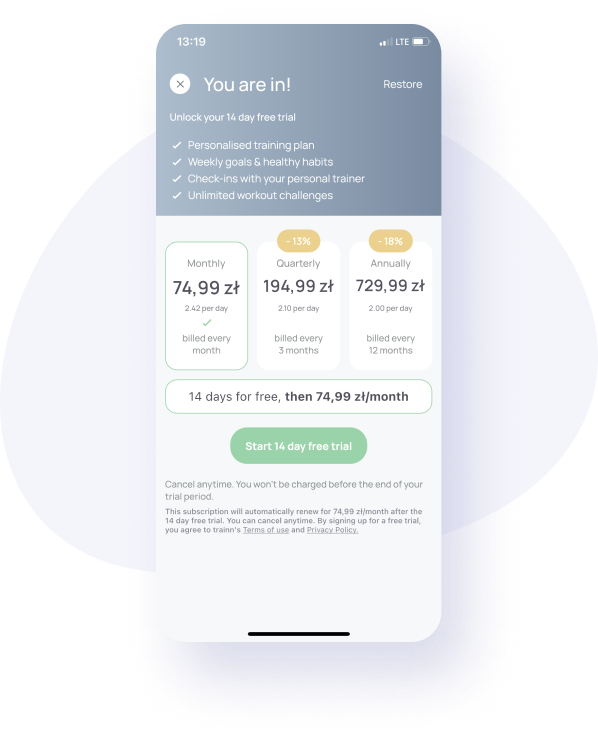 Native-like app experience
For the complete mobile app
Want to talk about your project?

Hi, I'm Sebastian, Account Executive at Miquido. Fill in the form to the right and I'll get in touch with you soon!
The controller of your personal data is Miquido sp. z ograniczoną odpowiedzialnością sp.k. with its registered office in Krakow, ul. Zabłocie 43a, 30-701 Kraków. We process the above information in order to answer your questions, contact you and conduct business communication, and if you tick the checkbox, to send you messages containing commercial, business and marketing materials.
The basis for the processing of your data is your consent and Miquido's legitimate interest.You can unsubscribe from the marketing communications at any time. You also have the right to access data, the right to request rectification, deletion or limitation of their processing, data transfer, the right to object, as well as the right to lodge a complaint to the supervisory body. Full information about processing of personal data can be found in the Privacy Policy
Show more