Miquido was recently named one of the Top Custom Software Development Companies by Softwareworld.co. Today, we're happy to announce that we've been recognised as a Top Mobile App Development Company by Itfirms.co too!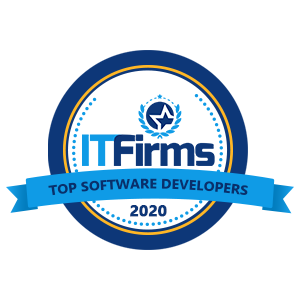 Why it matters?
The ranking is a list of the best mobile app development companies across various industries and global locations. Itfirms' research is based on a company's ability to deliver customised apps on time. This ranking ensures that listed firms hit all client goals and, at the same time, respond to changing business requirements.

We're proud that Miquido made the list and was recognised by yet another ratings and reviews platform. Our team has stood out with its expertise once again. However, we couldn't accomplish it without our clients who trusted us and decided to develop and design their products together with Miquido.
Looking for the right custom app development company?
Have your own app idea in mind? Drop us a message and get an estimate in two days! Not sure what you need yet? Don't hesitate to contact us – we will help you clear that out!