Abbey Road Studios has launched its first iOS app, Topline, which helps capture musical ideas, sketching the beginning of a song as it happens. It is available now only in the UK, yet we hope it will go worldwide soon.
Capture music ideas instantly
Working closely with a number of emerging songwriters and producers across London, Abbey Road sought to understand their creative needs. The result is Topline, a new free app for iOS designed to catalog original song ideas, that would otherwise be lost to the ether or within the ever-growing list of voice memos.
When you download the app you're presented with three tracks to work within a simple interface. You can then either sing over an imported track or add up to two tracks of audio to your original file. On top of this, you can add lyrics, tags, and pictures with the option to import files from various places. You can even back up your projects on Google Drive, Dropbox, and other services.
It also offers geo-tagging capabilities to make note of where a recording took place. More features may be added in future updates.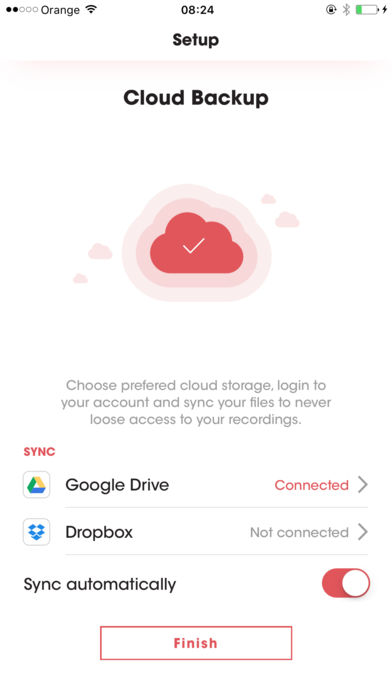 Why is Abbey Road going mobile?
"At Abbey Road Studios, we recognise that music production has changed dramatically as a result of the digital revolution, wider accessibility of recording technology & direct distribution routes and the boom of DIY culture", said senior digital manager, Dominika Dronska.
"As the recording process changes in ever dynamic ways, music making becomes more democratic. We want to ensure that Abbey Road remains at the heart, and are actively looking for new ways to take our expertise beyond the walls of Abbey Road to support and enable creativity across all groups of music makers.
"With this in mind, we got to work with a group of unsigned DIY artists from London to understand their methods and challenges. Topline is our answer to the most pressing of those challenges, a need to quickly capture and collaborate on song ideas, which we co-designed with the musicians."
Working with the music icon
We loved the idea from the very beginning. Because it nails to the core of creative process with a mobile device. And one more thing: it is a true honour to be chosen by Abbey Road – an iconic studio which gave us The Beatles and Pink Floyd, landmark albums from Radiohead, Oasis and Frank Ocean, as well as award-winning film scores including Gravity, the Lord of the Rings and Harry Potter movies. Download the app, record your music ideas, share and take your shot in the music industry.