Over the years, there have been mobile applications for nearly anything, yet only a few stick around. There are many factors that contribute to the overall longevity of your project. Yet one is more important than the rest – the purpose it serves for the end-user.
And the best way to make sure your app satisfies as many users as possible is to pay attention to what the said user has to say about it. Enter user reviews and app ratings.
Why app ratings and reviews are important
Here's a safe bet: at least once in your lifetime you must have checked the reviews before making a decision. Why wouldn't you? Reviews are great! They help us choose the best places to eat, the best clothes to wear, and the best cars to drive.
User ratings and reviews have grown to be so integral with our everyday consumption behaviours that they've grown to be an entire industry of their own. Platforms like Yelp, Foursquare, or TripAdvisor are 100% review-driven. Yet they are also fully functional businesses.
Your current phone, the podcast you listen to every week, and the book you've read last month – all are subjects to a complex, nearly intuitive process 9 out of 10 humans willingly participate in on a daily basis.
So why would your app be any different?
Unlock a new competitive edge
We can all agree that app reviews are among the most powerful marketing tools. Yet, surprisingly, approximately 44% (on Google Play) and 57% (on iOS AppStore) of all apps available still don't have any ratings.
So, try adding a couple of quality feedback posts to your application. This way, not only will you be among the top 56% of apps that cared, but also you'll be tapping into the unparalleled source of fans, leads, and new customers actually willing to engage and promote your product even further.
Appear higher in app store search results
Although app stores' search algorithms are top secret, it is known that ratings and reviews are paramount for helping your app climb up the rankings.
Google loves to regularly update its algorithms and with each more and more emphasis is put on user engagement as well as applications' star ratings or reviews.
Want your application to take Play Store by storm? Make sure to invest in the promotion of star ratings and user reviews. Apple is not that different, so those factors are also included in overall app discoverability on AppStore.
Gather firsthand responses
It may be scary to hear what your target audience truly thinks about your final offer. It may be discouraging and difficult to process. Yet, it's absolutely essential for every business.
And there's no better way to get those insights than straight from the source. Unfortunately, you can't call every single person who has interacted with your app and ask them what they thought (would be great though, don't you agree?). Instead, your research can be limited to analysing the existing reviews and ratings.
At this point, you might be wondering: do you really need both reviews and ratings to succeed? Let's find out!
Ratings and reviews: do you really need both?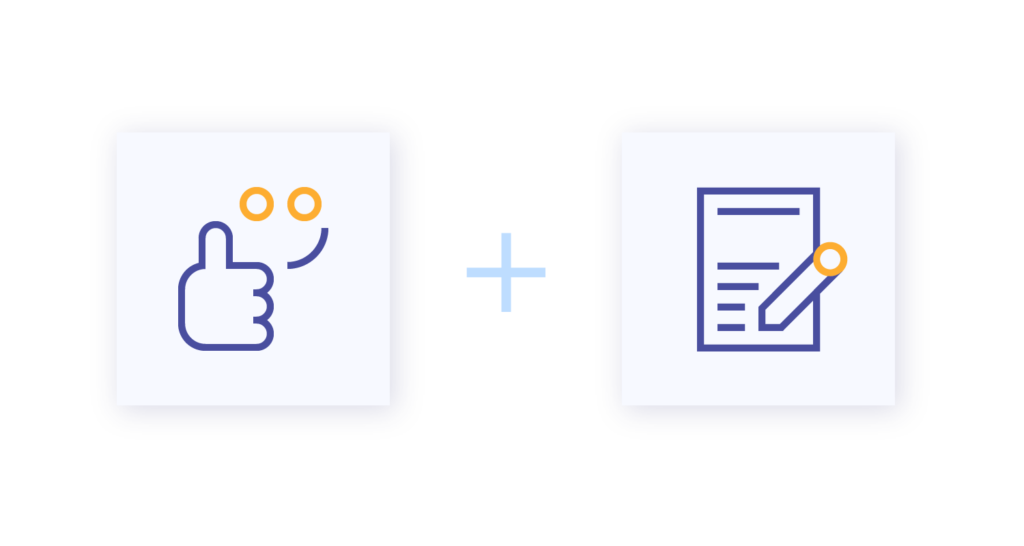 We can all agree that star ratings are great. They can give you a pretty clear indication of whether your mobile app is great, good enough, or just plain horrible. Yet they will never be able to provide any detailed feedback on their own.
Ratings serve well for getting a general idea of what users think about your product, and, combined with mobile app statistics, might even give you an indication about the next steps for updates.
However, it is still not enough to deduce the whole picture. And that's where the reviews come in.
Priceless opinions and suggestions
Obviously, a good honest 30-word review is more valuable than the 5 stars you've given your Uber driver for a quiet ride. Reviews have substance.
The truth is, it is hard to convince people to leave reviews. You can expect around 5-10% of users to leave a review even if they are dedicated customers of yours. But every single (real) review counts, so don't be discouraged!
You have a say in this game too!
The good news is that you can upsurge the numbers and your position in the app stores' rankings by simply interacting with your users and replying to the comments they leave.
Give thanks for good opinions, ask more questions if you need those, or reply to negative reviews offering help, a refund, or at least a sincere apology. That, too, can play an important role in app store optimisation.
Yet, even more importantly, answering user reviews directly through the app the store where it's been posted can lead to a rating upgrade and greater customer satisfaction. Why? Well, it turns out people actually expect businesses to react to what they had to say!
Get more with less
It is also worth noting that replying to users' reviews has other benefits than gaining priceless insights. For example, it is the cheap and simple part of managing your app. There is no need to change, redesign, or develop anything new. There's also next to no additional marketing costs. You "just" interact with your users to understand them better and provide a better experience with the next release.
Sound pretty easy? Well, let's see what else you could do to get more out of this game!
How to get more reviews & higher ratings
By now you should already be well-persuaded of the importance of app ratings and reviews for your app management strategy. You might have even arrived at a natural conclusion: the more the better. The only question is how can you actually get more?
Ask users to rate your app
Use pop-ups, push notifications, send an email, or even cash-in for a review-specific ad – the sky is your limit when it comes to all the different ways you could let your customers know you're curious about what they have to say about your product.
Yet, it's also true that people are pretty hesitant when it comes to dedicating a minute or two of their day to saying everything works just fine.
Check the app store's guidelines

Apple has recently updated their policy and now you are allowed to use their prompt only not more than three times a year. The good news is that this prompt allows users to leave a rating without quitting the app and redirecting to the AppStore. Google Play Store has introduced splitting rating for games where users can rate a couple of application aspects separately around the same time.
Don't forget about the SEO & ASO

User reviews (especially those coming from the returning users) are a goldmine of keyword opportunities! Comb your reviews for some repetitive phrases used to describe your product, save them and use them next time you want to introduce, promote, or update your app. No one knows what you really have to offer better than the people your application is actually meant for.
When it comes to App Store Optimisation (ASO), we truly play the numbers' game. Every strategy for milking real-time users for those precious reviews with a sole goal to climb those app store ratings is as good as the next one. Or so it seems.
This brings us to a reasonable question:
What about fake reviews?
Let's be honest – this thought must have crossed your mind since the first time you read that having more reviews can help you appear higher in the app store rankings.
What if you were just to set up a bunch of fake accounts and praised your product for the good, the bad, and the ugly? Let those bots leave 5-star ratings every minute or so and watch your application appear in the top-3 of every app store known to humans.
To put it bluntly: don't.

Leaving fake reviews from fictional users is really easy to detect, is perceived as a malicious act by most of the stores, and may result in penalties. But more importantly, it will almost always have a negative impact on how real customers view your product and your brand as a whole.
User-oriented app development
As you can see, there's a lot more to user reviews and ratings than a simple expression of one's opinions. It can be turned into a powerful marketing strategy. But what does it have to do with app development?
There are two ways we can play this game.
You already have an app on the market, it's been there for a while, had its time to gather a fair share of user feedback, yet you haven't acted upon any of those insights. That's where we come in. Through services like application modernisation, digitalisation, a comprehensive code audit, or a complete rewrite, we will make sure our best developers are in charge of bringing your product to the top of the app stores.
Have a brand new idea for a product you'd like to see on Google Play Store or AppStore shelves? We'll be happy to help you build a product that your users would love to award with 5 stars on every platform!